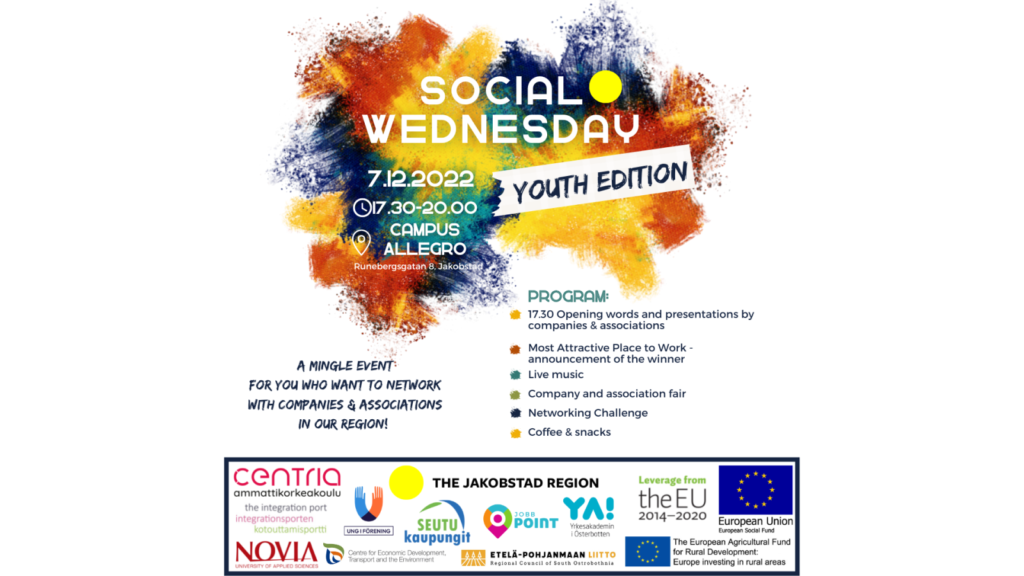 Social Wednesday - Youth Edition
Article categories: Seminarier, föreläsningar och möten
Are you new in the Jakobstad region? Come and get to know companies and associations here!
Welcome to our mingle event Social Wednesday on 7th of December at Campus Allegro in Jakobstad.
Social Wednesday is an event for companies, associations, job seekers and newcomers in the Jakobstad region. Social Wednesday Youth Edition is especially for young people and young adults who are new in the region.