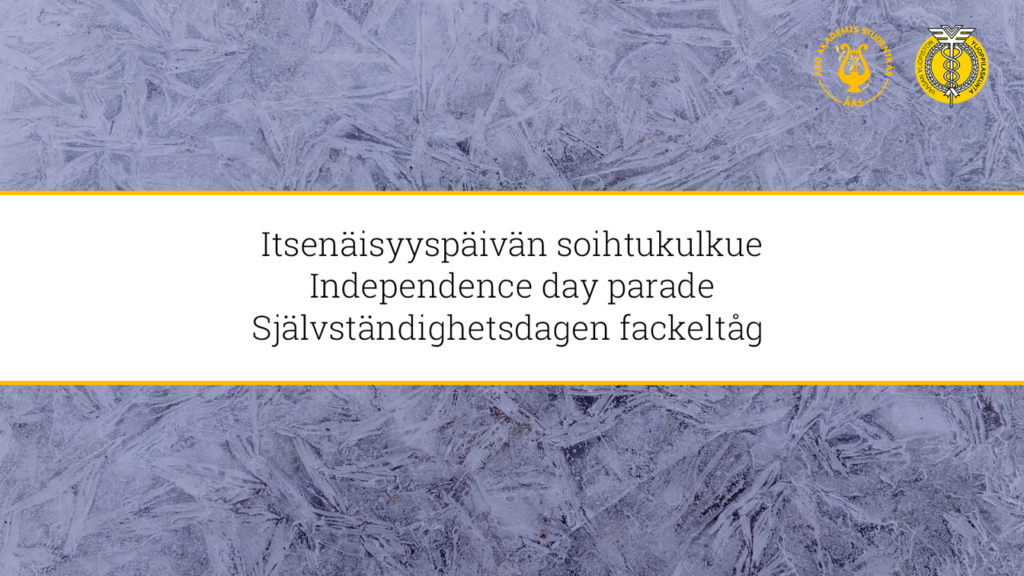 Torchlight Parade of Independence Day
Article categories: Music
The Student Unions of University of Vaasa and Åbo Akademi will organize the traditional Independence Day Parade.
The Student Union of the University of Vaasa and the Student Union of Åbo Akademi University will organize the traditional Torchlight Parade of Independence Day on Tuesday the 6th of December at 4.45 pm.
Students are welcome to join the Parade and the official event which will be held in the Market Square starting from 5 pm.
All attendees are requested to arrive at 4.30 pm for the Parade preparation at the Kasarmitori.