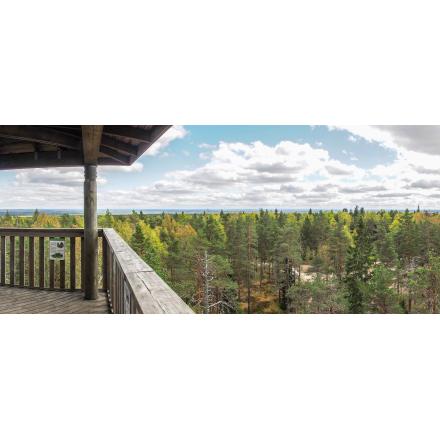 Vandringsresa till Lauhanvuori nationalpark 1.9
Kom med på äventyrsresa till Lauhanvuori nationalpark!
Kom och upptäck Lauhanvuori nationalpark, västra Finlands Lappland. I nationalparken finns bl.a. Lauhanvuoris utsiktstorn, omfattande djävulsåkrar och forntida strandvallar. Bussen parkeras vid sjön Spitaalijärvi, där det finns möjlighet att vandra längs vandringslederna både norrut och söderut. Vid sjön finns också goda grill- och kokmöjligheter. Längs de olika långa vandringslederna finns fina rastplatser. Ta med egen matsäck.
Busstidtabell:
Kl. 7.45 Sale Kvevlax.
Kl. 8.00 Neste, Smedsby.
Kl. 8.15 Fladan, Helsingby.
Kl. 10–15 Lauhanvuoris nationalpark.
Kl. 15 Hemfärd.
Möjlighet att stiga på bussen längs vägen. Meddela, var du stiger på!
Plats: Lauhanvuori nationalpark, Isojoki.
Åldersgräns: Födda 2007 utan vuxet sällskap.
Anmälning: via hemsidan senast 28.8. Minimi 30 och max. 49 deltagare. Anmälningen är bindande.
Kontaktperson: Projektkoordinator Up, Out and Move! Jessica Strandholm tfn 050 517 6662.
Äventyrsresan arrangeras inom projektet Up, Out and Move! som finansieras med statsunderstöd som är beviljat ur vinstmedel från tipsbolaget Veikkaus.