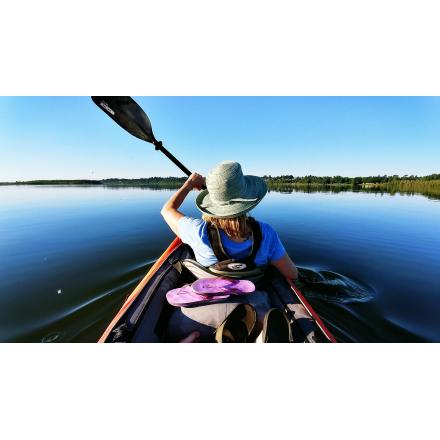 Världsarvspaddling 30.6
Kom med på utfärd i Världsarvet!
Vi paddlar i Korsholms skärgård och dagsutfärden beräknas ta 5–6 timmar. Start i Svedjehamn, Björkö kl. 10. Pauser tas på rastställen. Simkunnighet minst 200 meter. Ta med egen matsäck! Väderreservation!
Plats: Svedjehamn, Björköby, Korsholm.
Åldersgräns: Födda 2007.
Anmälning: (öppnas senare via hemsidan) senast 27.6. Minst 4 deltagare och max. 8 deltagare.
Kontaktperson: Projektkoordinator Up, Out and Move! Jessica Strandholm tfn 050 517 6662.
Världsarvsutfärden arrangeras inom projektet Up, Out and Move! som finansieras med statsunderstöd som är beviljat ur vinstmedel från tipsbolaget Veikkaus.