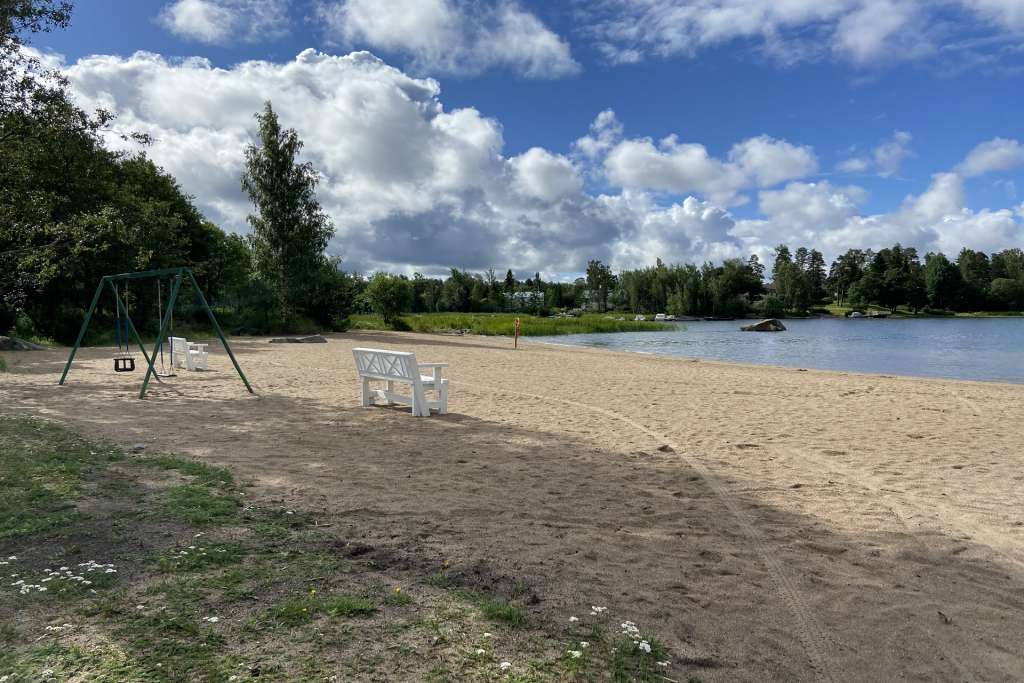 Isolahti Beach is located at the bottom of the bay of the same name in the Isolahti district.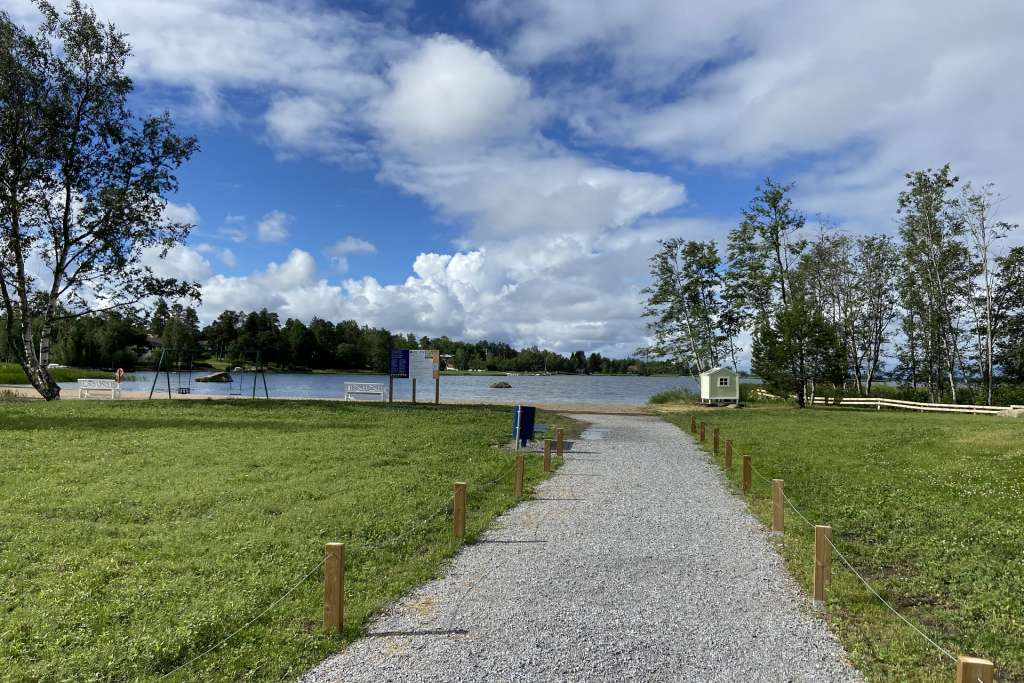 The beach is partly naturally landscaped and partly built. The sandy beach is about 70 metres long. The beach is surrounded by a spacious park towards the mainland. The beach also has wide lawn areas.
Isolahti beach is gently sloping, which makes it also suitable for children. The seabed is sandy. There are also some larger rocks and boulders in the swimming area.
During the bathing season, there is an information board, a lifebuoy with rope, a rubbish bin, a changing facility, a chemical toilet, a rubber swing and toddler swing seat and a dogs forbidden sign.
Isolahti Beach is on a cycle path and there is no actual parking area.
Dogs are not allowed on the beach.