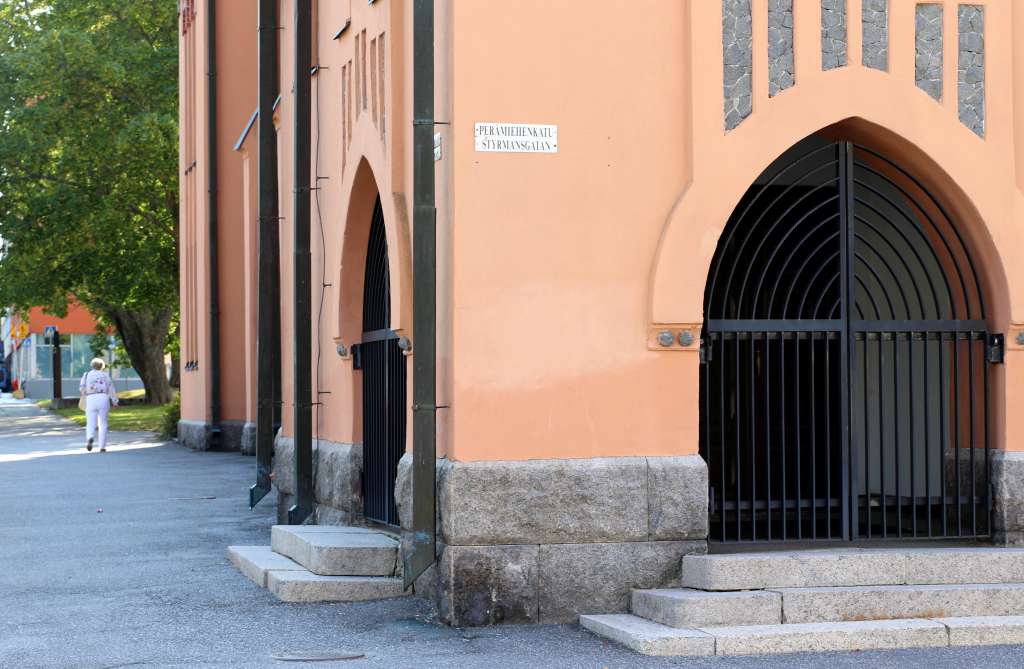 Palosaari
Palosaari or Präntöö (as it is known locally) is a district with a reputation for its high self-esteem. People who live there, like to be specifically identified as Präntöö residents and people from Vaasa belong to another "tribe". Palosaari has its own marketplace and church.
Palosaari (Brändö) is an old working-class district north of the city centre. Palosaari is a former island that is now connected to the mainland as a result of land uplift .
The University of Vaasa, the Novia University of Applied Sciences and the VAMK University of Applied Sciences are all located on Palosaari. The Vaasa Business Centre, the Government Office Building and the Yle Vaasa office are also found in this district.  Palosaari church is a good representation of the Art Nouveau style of architecture. The church was built in stone in 1910 according to the drawings of Alfred Wilhelm Stenfors.
There was once a major tar port on Palosaari. As a result of this historical fact, the name of the main building at the University of Vaasa is called Tervahovi (Tar Palace). The residential buildings on Palosaari partly consist of old but mostly renovated wooden houses. Close to the bay of Onkilahti there is a student housing area owned by The Student Housing Foundation in Vaasa – VOAS.
Palosaari is renowned for its distinctive character and community spirit. Here you can find a market square, moorings, outdoor activities, a popular route on the sea ice, beaches and an outdoor place for washing mats.