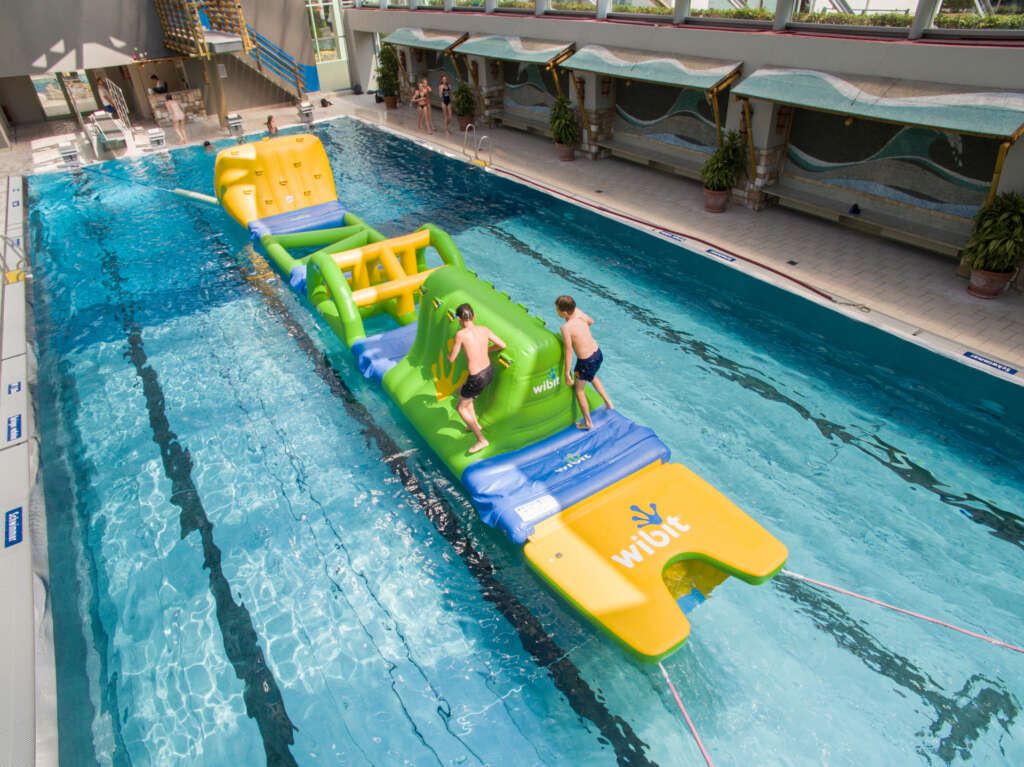 Article categories: News
Enjoy adventures on the Wibit floating obstacle course in the swimming hall during the autumn holidays
Published: 11.10.2022
At the Vaasa swimming hall, customers will have access to the Wibit floating obstacle course during the half-term autumn school holidays from 17 - 21 October.
The use of the inflatable floating obstacle course is included in the normal entrance fee to the swimming hall. Anyone who is able to swim can go on the course, there is no age limit.
A floating obstacle course will be constructed in the 50-metre pool. Because of this, there will be no water aerobics classes in the swimming hall during Week 42.
The inflatable Wibit obstacle course has been purchased by the swimming hall for its own use.
– In the future, we will be able to build up the course at regular intervals for children to enjoy, such as during the school holidays. The next time is planned for the Christmas holidays, says swimming hall manager Jarkko Tuovinen.