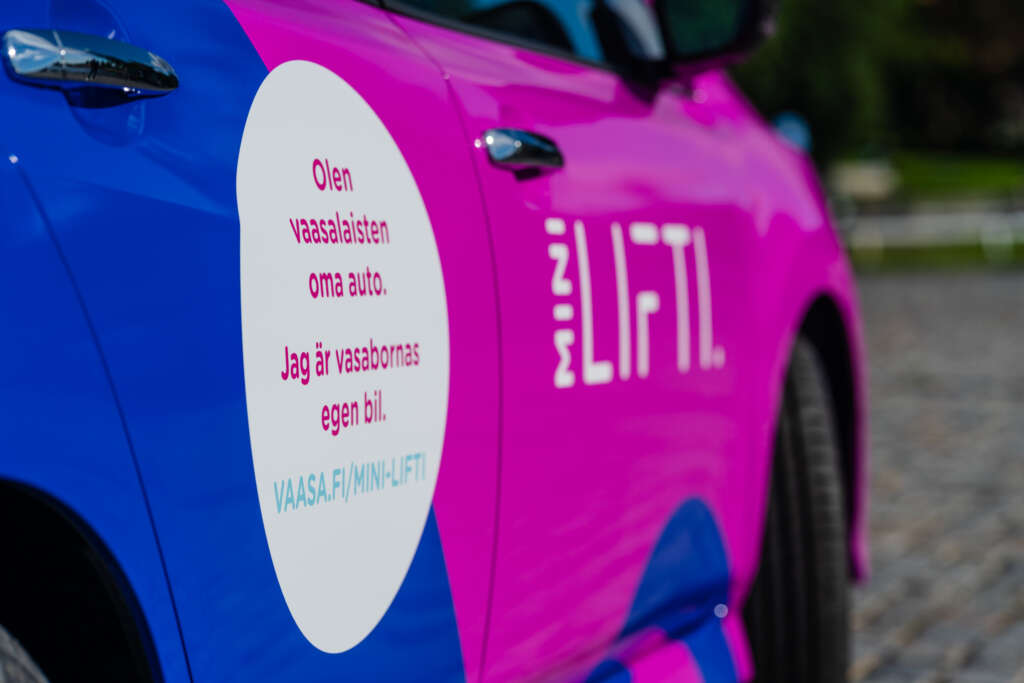 Article categories: Archive News
Mini-Lifti shared-use cars are available throughout the day during the summer season
Published: 5.7.2023
The City of Vaasa's shared Mini-Lifti cars are available for residents to use until 4 August 2023. Normally the cars are reserved for city employees on weekdays from 7 am to 4.30 pm, but during the summer holiday season, anyone can book a Mini-Lifti also during office hours.
– Not only residents but also tourists can use these conveniently located cars. With a shared car, you have easy access to, for example, the Kvarken Archipelago and the unique Natural World Heritage Site, says Krista Haapamäki, who oversees the Mini-Lifti concept in the city.
The three all-electric, automatic transmission Mini-Lifti shared-use cars can be found in the Technical Office parking lot at Kirkkopuistikko 26. The Mini-Lifti concept is run by Omago, which owns the cars and is responsible for their maintenance, hygiene, insurance, and user interface. You can reserve the cars and open their doors by using the mobile phone application at any time of the day or night.
Read more on the Mini-Lifti website and check out Omago's instructions.