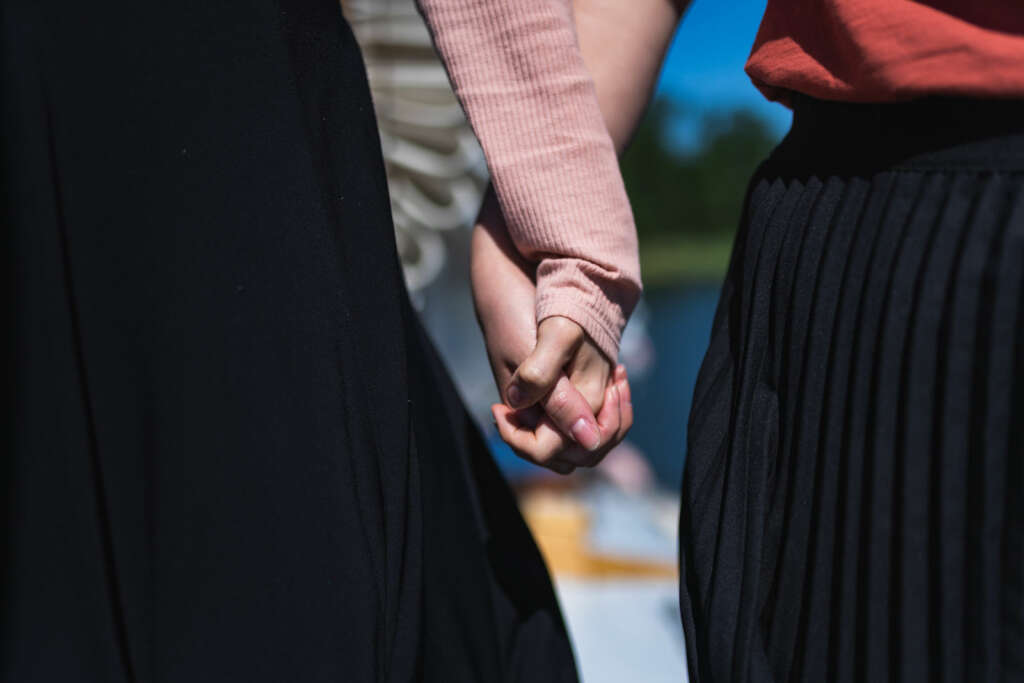 Article categories: News
The City of Vaasa has made considerable efforts to achieve equality and non-discrimination
Published: 13.10.2021
In 2017, the City of Vaasa drew up an equality and non-discrimination plan, the main objectives of which are to guarantee equal treatment of employees and increase diversity, equal pay, and maintain diversity in communications. The work has been successful and anonymous recruitment, candidate surveys, supervisor training and coaching have been extensively added.
The important goals have been to increase staff diversity, value diversity and increase staff participation in operational development.
– We have invested in supporting the work of supervisors and in training them, especially in a coaching management style, which emphasises the appreciation of employees' diversity and their involvement in the development of operations. We have also drawn up value promises for a good manager and employee, in which we emphasise good work community skills, appreciative encounters, consideration for others and respect for difference, says the City of Vaasa's HR Director Tuulikki Kruhse-Poutanen.
Equality in recruitment and pay
Anonymous recruitment was introduced in the city in 2018 to ensure an equal treatment of applicants. With the help of an applicant survey carried out after the recruitment process, the city, in turn, discovers how the application process is perceived. To ensure equality, a question was added to the questionnaire to measure possible discrimination during the recruitment process.
– During 2020, the city carried out 20 anonymous recruitments. We have received only positive feedback from applicants on anonymous recruitment, and other cities have also asked us about our experiences. In addition, to guarantee equality, the city's summer job recruitment has had its own group for the disabled and young people with special needs since 2017, and this has also been felt to be very necessary, says the City of Vaasa's recruitment manager, Anne Lindell.
A person in the same or an equivalent job should be paid the same salary. To ensure equal pay, a working group has been set up to evaluate job descriptions objectively and fairly.
– We have introduced the Myjopi remuneration system, which performs a demanding assessment based on job descriptions from evaluation criteria. In the future, all task description changes will always be entered into the system and the assessment team will assess the complexity of the task. In this way, we also ensure an equal pay system in the city, says Kruhse-Poutanen.
More diversity and language options
Both the city's work community communications and external communications have consciously highlighted the diversity of staff in a positive light. The diversity of staff has also been considered in staff training and staff information.
To increase equality, attention has also been paid to the fact that all staff-related instructions and press releases are available in both Finnish and Swedish. The aim is to use three languages for staff and supervisory information; Finnish, Swedish and English. Work communities are also encouraged to increase the use of different languages in the form of different language immersion programmes in their own workplaces, for example in workplace meetings
– At the beginning of next year, we will have a new and better intranet for the city, which will allow everyone to access information easily and quickly, regardless of time and place. We invest in flexible working methods and respect having a private life alongside work. Among other things, we will conduct a survey among the staff on issues that would support the reconciliation of family life and work, says Kruhse-Poutanen.
Currently, the update also includes employee benefits and a compensation programme that seeks to consider different employee groups and different career stages. A recently completed staff survey was conducted on this issue as well.
Monitoring and reporting is long-term and continuous and is constantly being developed. Occupational well-being surveys and development discussions are held regularly, and occupational well-being and equality are reported annually in the personnel report. An anonymous and accessible recruitment feedback survey for applicants is also currently being prepared.