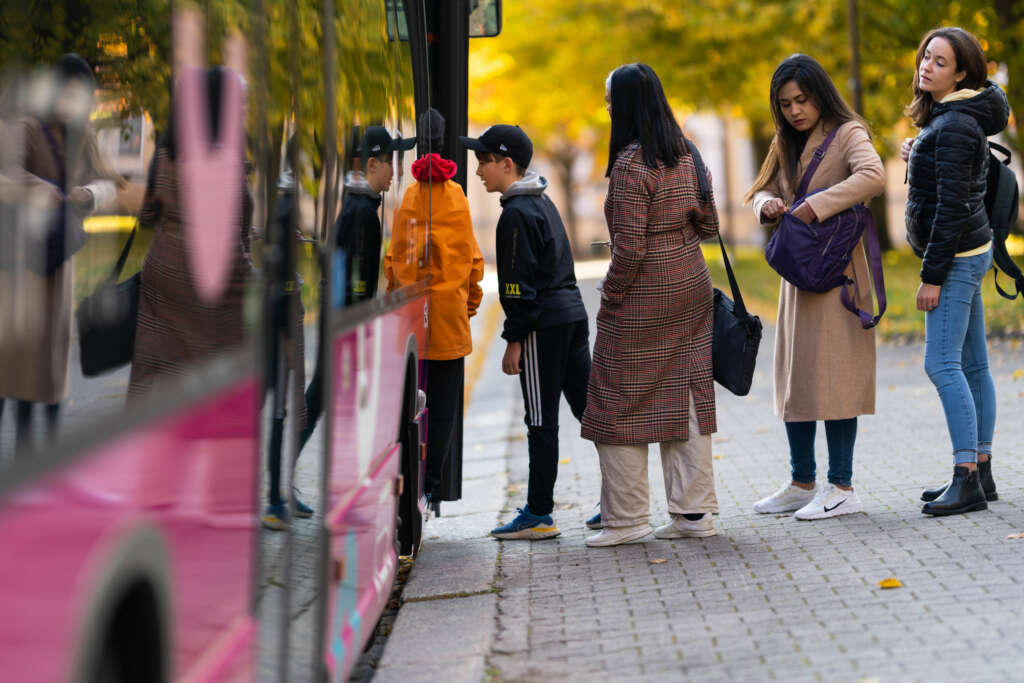 Article categories: Archive News
Those arriving from Ukraine can travel for free on Vaasa public transport
Published: 17.3.2022
Updated: 7.6.2022
People from Ukraine are also coming to Vaasa due to the war situation. The City of Vaasa wants to show its support and offers every Ukrainian arriving at the reception centre a 30-day ticket to travel free on Vaasa's public transport.
"We want to support those Ukrainians who have had to leave their homes due to the war and to help make their movement in the Vaasa area go smoother," says Public Transport Planner, Anastassia Backlund.
Free tickets will be distributed to those arriving at the reception centre from today and the policy is valid until further notice.