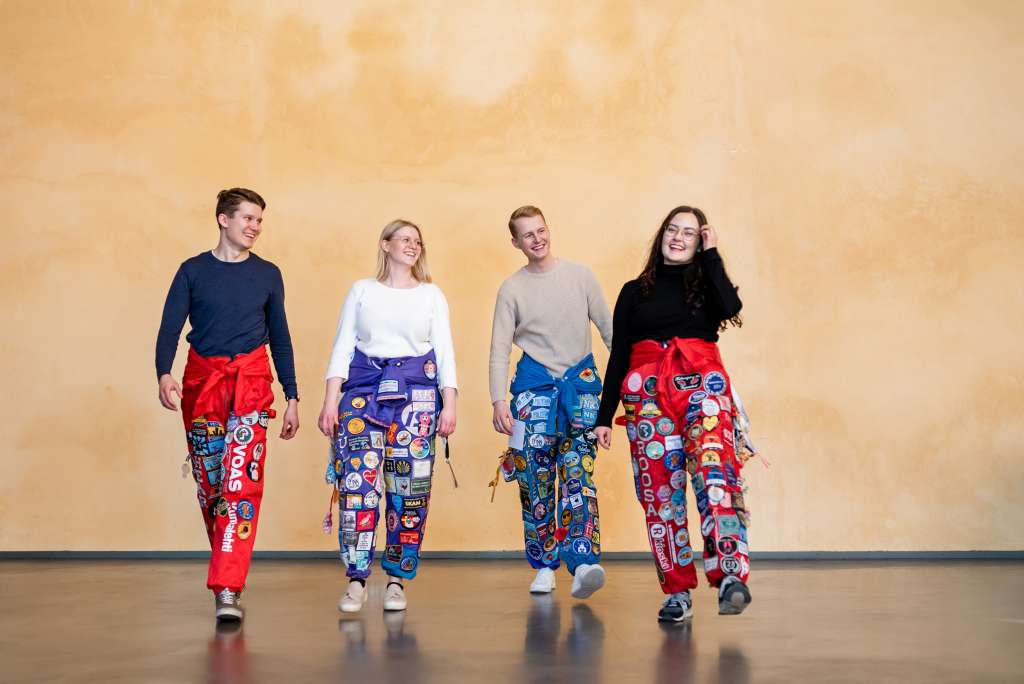 Article categories: News
Vasa students exercised thousands of kilometers
Published: 24.6.2021
Students in Vaasa have collected thousands of kilometers during the month of May. The event Together Around the World is a part of the campaign The World's Happiest Students and the purpose of the event has been to encourage students to move and exercise for their own well-being.
In addition to exercise, the event has contributed to a stronger collaboration between the student unions and some associations in Vaasa, and that students have worked together for a common goal regardless of language or field of study.
– This shows that you can cooperate and aim for a common goal even if you do not speak the same language. This event has definitely been a starting point for a larger and better collaboration that will continue, says Niklas Grönholm from ÅAS.
– The event has attracted attention both in local media and nationally. We reached all the way to Åland Island with our message of becoming the world's happiest students, and that we wanted to collect kilometers and donations for student well-being. We hope that the media  also will pay attention to the campaign this autumn, says a happy Roosa Kesonen VYY.
During a month, we reached a total of 12 200 km and companies donated 4100 euros to Nyyti ry which promotes the mental health and learning ability of students. We are really grateful to everyone who participated in the event and companies that donated. Thanks to VOAS, Vasek, City of Vaasa and Logset, says the event organizers.
– It has been great to see how the students have encouraged each other to exercise during the event and thereby pay attention to how they can influence their own happiness, says the Communications Manager of the City of Vaasa, Leena Forsén.
This was the first step towards becoming the world's happiest student. Much remains to be done and this was just the beginning of the campaign, which will continue this autumn with more events together.