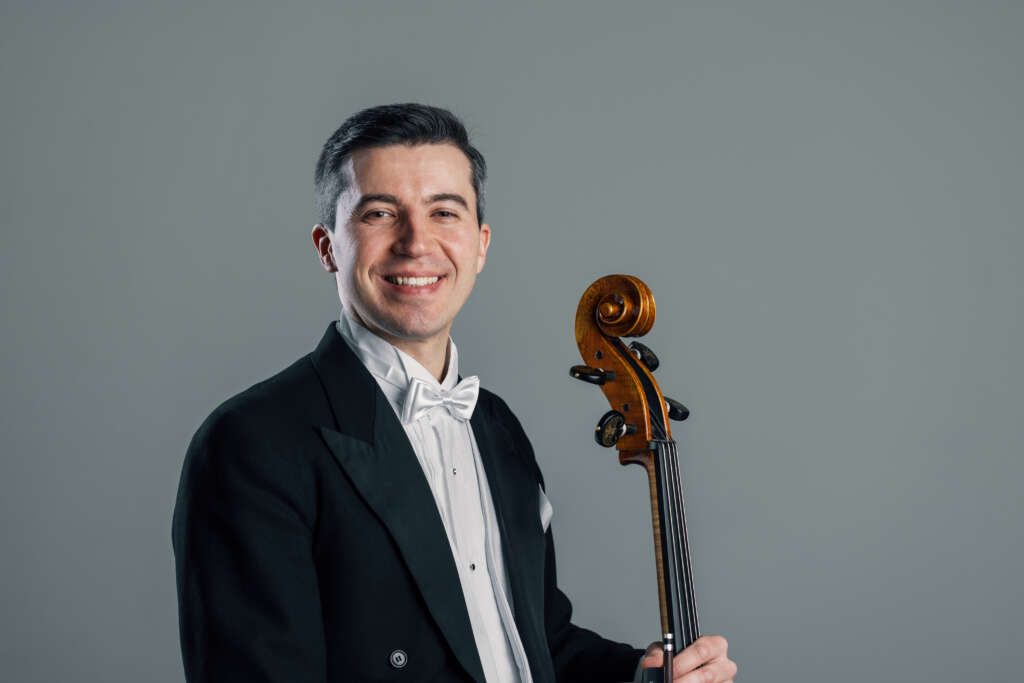 Vladimir Reshetko has been the solo cellist of the Vaasa City Orchestra since September 2017. Reshetko  won an award at the Heran International Violoncello Competition and has performed as a soloist with the St. Petersburg State Academic Symphony Orchestra conducted by Vasili Petrenko and Ravil Martynov, among others.
Reshetko was trained in St. Petersburg. He continued his studies in Amsterdam and Berlin. Reshetko is a founding member of the Anima Quartet, with which he has won first prize and a special prize for the best interpretation of Franz Schubert's work in the International Chamber Music Competition "Franz Schubert and Modern Music", the Boris Pergamenschikow Prize for the performance of chamber music and the first prize in the C. Henne chamber music competition.
Vladimir Reshetko plays a cello (copy of Antonio Stradivari 1710 model "Gore Booth") made in 2021 by Gabriele Jebran Yakoub.