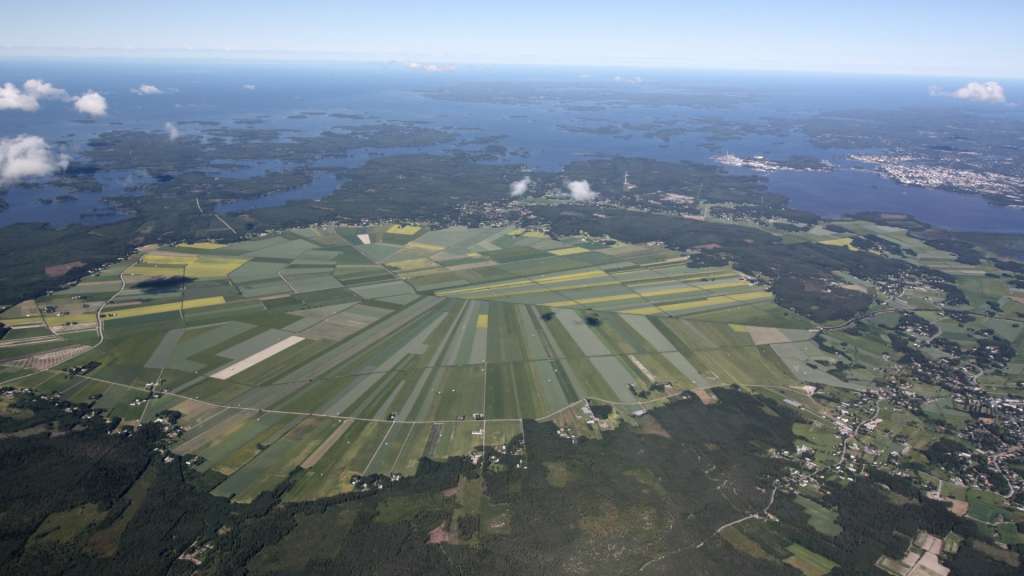 After a short excursion around the city center, the tour continues to Finland's most beautiful meteorite crater, Söderfjärden, which today is a fertile 2,300 ha large round open field and important agriculturally, is in the autumn a resting site for thousands of cranes.
In the 
Meteoria
 there is a short film and an interesting exhibition, which inform visitors about the open field's 520 million year history, from the time the meteorite collided until the present.
The tour continues to the other side of the crater and 
Stundars
, which is a large open-air museum and a dynamic center of culture and art. The museum consists of some sixty buildings that were all relocated from the villages in Korsholm and the Vaasa region. The buildings are furnished to illustrate life at the turn of the 20th century. The farmhouse stands tall, surrounded by its storehouses, cowshed, loft, and baking cottage. The simpler crofter's cottages and the workshops stand in contrast to the relative wealth of the farmer. Guided tour of the area and coffee at Cirkas Café.
Period: April–September
Duration: 5 hours
Group size: at least 20 people
Price 2023: Mon-Sat 46,50 €/person, Sun 59,50 €/person

The price includes: guide service 5 hrs, entrance fees, guided tour at Stundars, coffee at Cirkas Café.