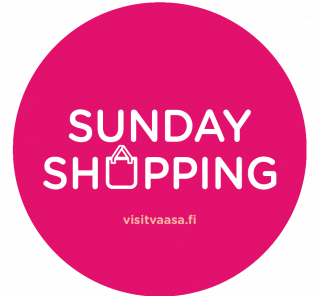 When you see the Sunday Shopping sticker, you know the store is open on Sundays.
Sundays are perfect shopping days. Then you have time to meet your
 friends at a cafeteria and walk around in stores to discover new favorite garments. We have made a list for you of all the stores that are open on Sundays.