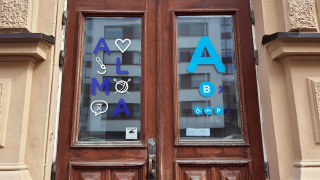 Lectures are free and open to everyone. Lectures are arranged at:
Raastuvankatu 31, 3rd floor.
Kirkkopuistikko 15, 2nd floor.
as web courses.
Muistin varassa 
1.2., Ke 14–16, Julia Korkman
Ihmisen muisti on luonteeltaan muovautuva, oikukas ja joskus suorastaan epäluotettava. Miksi kaksi ihmistä muistaa saman tapahtuman täysin eri tavalla? Voidaanko oikeudenkäynnin lopputulos ratkaista muistikuvan varassa? Oikeuspsykologi ja psykologian tohtori Julia Korkman havainnollistaa mukaansatempaavien esimerkkien avulla, miten muisti toimii ja miten sitä voidaan hyödyntää luotettavasti.
Korkman on erikoistunut todistajien kuulemiseen ja arviointiin oikeudessa sekä ihmisen muistiin oikeusprosessin näkökulmasta. Hän toiminut asiantuntijatodistajana useissa merkittävissä oikeustapauksissa Suomessa ja Ruotsissa. Tutkimustyön ja kirjoittamisen lisäksi hän kouluttaa muun muassa oikeuslaitoksen, poliisin ja maahanmuuttoviraston ammattilaisia.
Sköna hem – renovera en bostad
8.2, Ons 18–20, Fia Antus
Hur kan man utforma bostäder, så att det blir tillgängliga, användarvänliga och trygga – så att du kan göra det som du vill och måste, där hemma? Inredningsarkitekt, möbelformgivare Fia Antus ger en föreläsning och workshop om inredningsarkitektur, för dig som planerar att renovera en bostad. Målgrupp: seniorer, inredningsentusiaster och renoverare.
Murhattu ministeri – kansakunnan tuhoisa kahtiajako
8.3., Ke 18–20, Lasse Lehtinen
FT, dosentti Lasse Lehtinen käsittelee Suomen historian ainoan murhatun ministerin, Heikki Ritavuoren, elämää ja kuolemaa. Kansanvaltaa ja itsenäisyyttä puolustanut Ritavuori ammuttiin kotiovellaan Helsingissä helmikuussa 1922. Sisäministeri Ritavuori ajoi kansalliseen sovintoon tähtääviä uudistuksia ja luokkasopua oikeiston ja vasemmiston välille.
Lasse Lehtinen (s. 1947) on tuottelias kirjailija, toimittaja ja entinen poliitikko. Hänen Heikki Ritavuoresta kirjoittamansa elämänkerta ilmestyi syyskuussa 2021. Tämä autonomian ajasta itsenäisyytemme levottomiin alkuvuosiin ulottuva, vaikuttava elämäkerta osoittaa, että suvaitsemattomuus ja vihapuhe eivät ole uusia ilmiöitä. Etenkin suhde Venäjään on jakanut kansakuntaa sukupolvien ajan.
Folksjukdomen utmattning
Det är normalt att ha perioder i livet då man känner sig stressad och perioder när ens energinivå är låg. Det finns också risk för att stress och låga energinivåer blir långvariga, eller akuta och begränsar förmågan att uträtta dagliga sysslor. Symptomen kännetecknar utmattning, som i sin mest allvarliga form leder till att personen förblir sängliggande. En vanlig orsak till utmattning är för hög arbetsbörda, men sjukdom inom familjen utgör också en riskfaktor.
I den här föreläsningen kommer psykiatrisk sjukskötare Malin Knip att ge en utförlig beskrivning av utmattning. Du får höra om vad som händer i hjärnan när en person blir utmattad och hur symptomen för utmattning skiljer sig från depressionssymptom. Malin berättar också hur du kan ta hand om dig själv och förebygga risken för att du blir utmattad.
Föreläsningen ordnas som ett samarbete mellan FinFami Österbotten, Medborgarinstitutet Alma och Folkhälsan.
Hybridföreläsning, du är välkommen på plats men kan även delta på distans.Kom ihåg att meddela e-postadress i samband med anmälan om du ämnar delta på distans via Teams. Länken skickas samma dag som föreläsningen hålls.
Två sanningar – två minnesvärldar
12.4, Ons 18–20, Marianne Nordman
Professor emerita Marianne Nordman berättar om sin egen och sin brors uppväxt i Vasatrakten på 1950- och 60-talen. Minns du din barndom? Och hur skiljer sig dina minnesbilder från dina vänners eller syskons minnen av samma sak? När och hur möts de två? Minnena styrs av våra personligheter, är personminnen, men också lokala minnen, kulturminnen, tidsminnen.