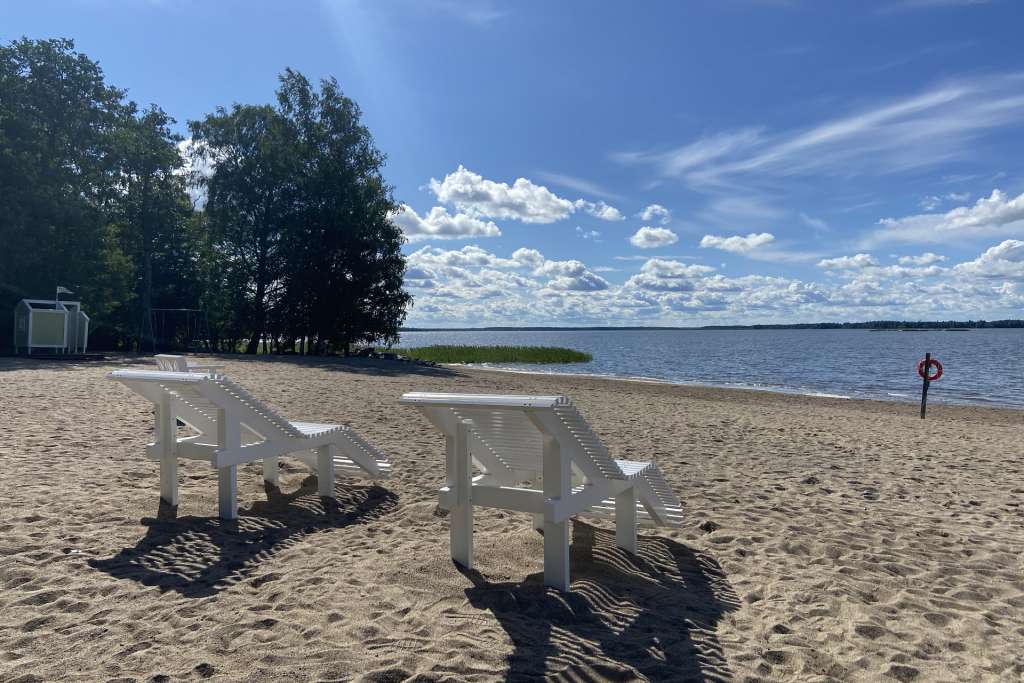 Kustaanlinna beach is located in the Hietalahti district, in the Southern City Bay area (Eteläinen Kaupunginselkä).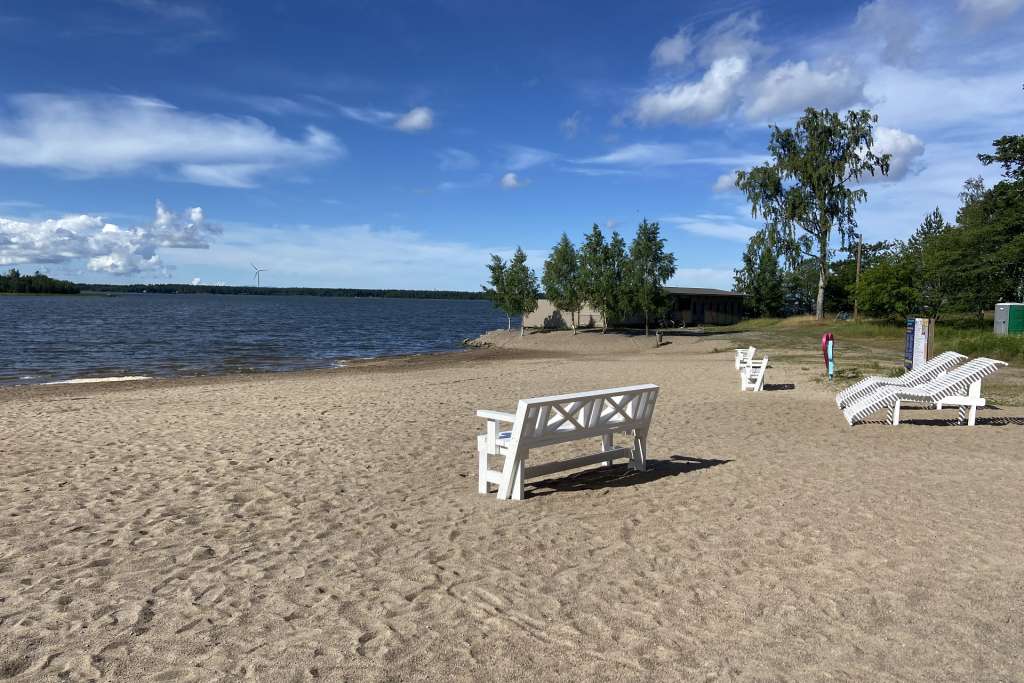 The 50-meter-long sandy beach is partly naturally landscaped and partly built. The beach is surrounded by a small forest.
The water deepens slowly, which makes the beach suitable for children. The water depth is still less than two meters when 25 meters from the shoreline. The seabed is a mixture of sand and gravel.
There is also a women's bathing area on the beach. The swimming building has two changing rooms, a sunbathing area and stairs leading from the pier to the water.
During the bathing season, the Kustaanlinna beach has an information board, a lifebuoy with rope, a rubbish bin, a changing booth, a chemical toilet, and rubber swings.
The beach is next to an unsurfaced cycle path running along with the City of Vaasa's shoreline. There is a parking area about 250 meters from the beach.
Dogs are not allowed on the beach.