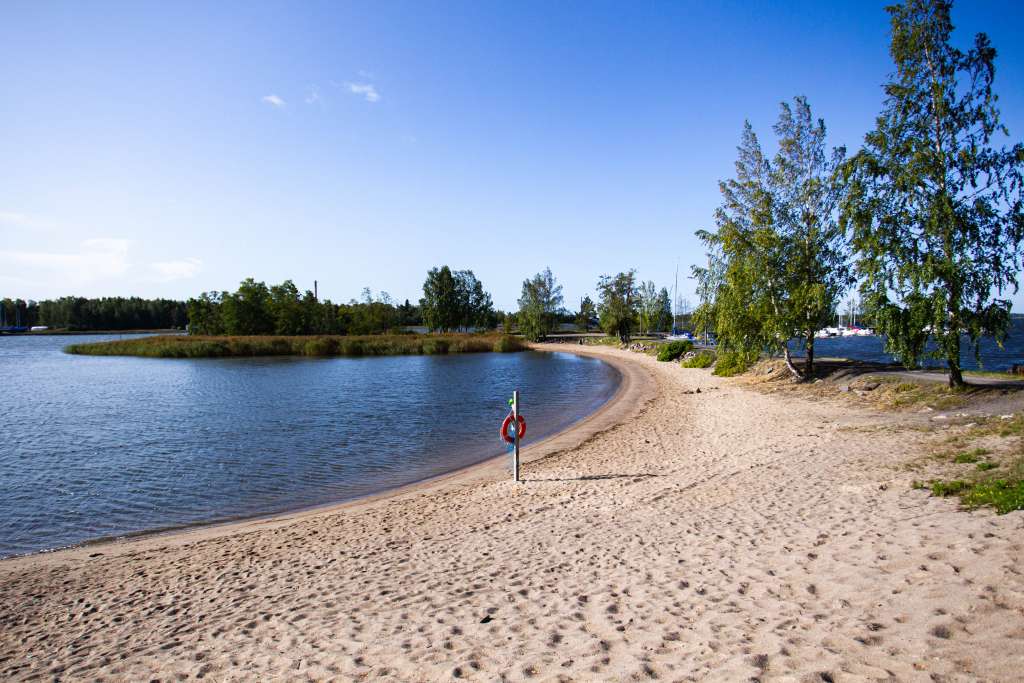 Mansikkasari Beach is located in the Palosaari district, on the island called Mansikkasaari in the Northern City Bay area (Pohjoinen Kaupunginselkä). The beach is beside an unpaved road running from Mansikkasaari to Pikisaari.
The nature of the beach is partly naturally landscaped and partly built. The sandy beach is 100 metres long. The water near the beach shoreline is deep and the seabed drops suddenly. The depth of the water eight metres from the shoreline is two metres. The starting point of the deep water is marked in the water by a floating buoy line.
The beach is surrounded by a park with a small marina and a small kiosk in the summer. On the other side of the island are the remains of old shipyard activities.
In addition to a floating buoy line, during the bathing season there is an information board, a lifebuoy with rope, a changing booth, a rubbish bin, a chemical toilet and rubber swings.
The parking area is immediately next to the beach.
Dogs are not allowed on the beach.