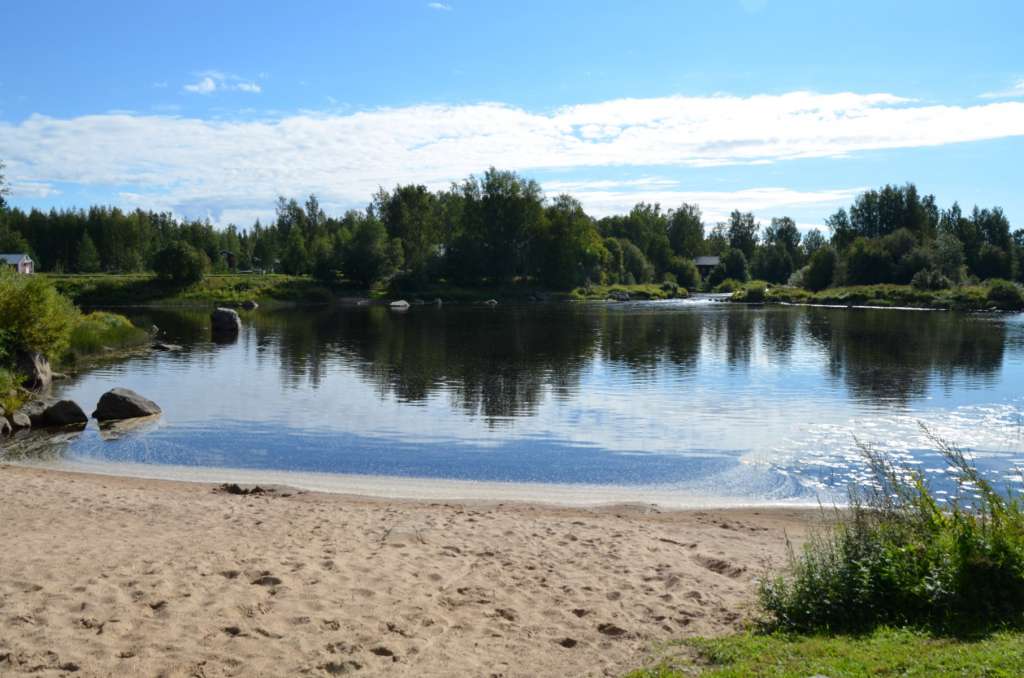 Merikaarto west bank (Annala west beach)
The beach on the west bank of the Kyrönjoki river in Merikaarto is partly naturally landscaped and partly built. The sandy beach is about 25 metres long. The surroundings of the beach are quite pristine.
During the bathing season, there is an information board, a lifebuoy with rope, a changing booth, a rubbish bin and two fixed benches on the west beach. Safety instructions and a report on the quality of the bathing water are attached in a prominent position on the lifebuoy stand.
Parking is available next to the beach.
Dogs are not allowed on the beach.