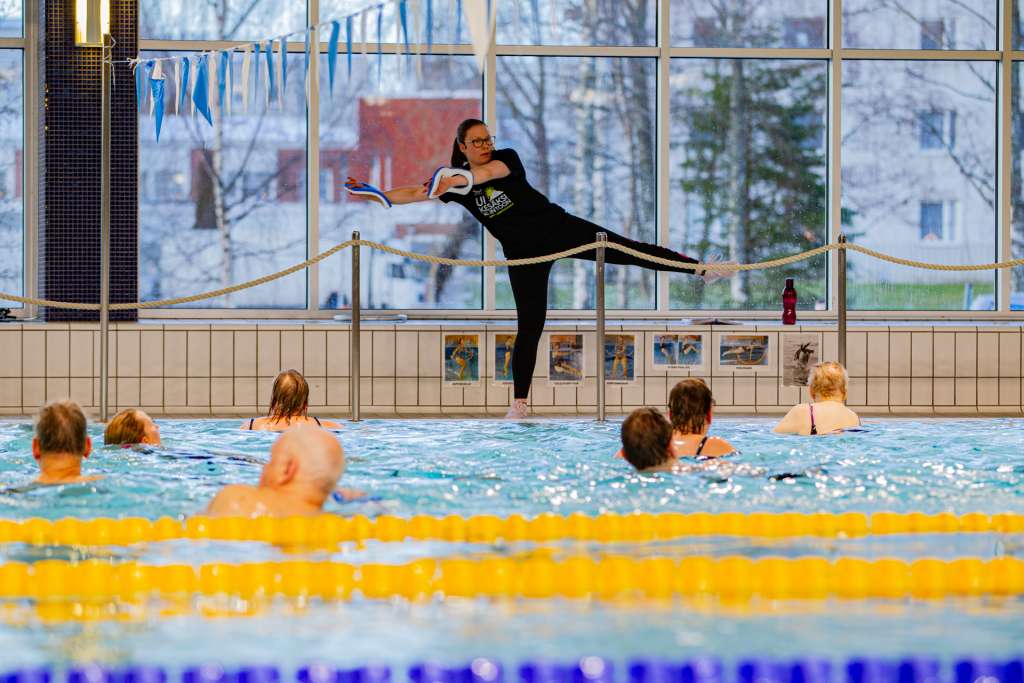 Swimming Hall
The Vaasa Swimming Hall has four different pools, which cater for activities of different ages.
In addition to swimming, an admission ticket to the swimming hall allows visitors to practice
deepwater running and go to the gym. A diving platform and springboards are also available for visitors.
Instructions given by the Finnish Institute for Health and Welfare (THL) and our rules in autumn 2020
Restrictions on the number of people at public events do not apply to normal operation of swimming pools, e.i. there are no restrictions on the number of visitors.
Visitors must remember to observe safe social distancing rules and remember good hand and cough hygiene.
Visitors must remember to avoid unnecessary physical contact
Please use face mask
Come healthy
Please read the guidepost and respect indications from staff
Please pay with card
Please clean that equipment's that you have used
We have these water running belt and our staff are cleaning them after using
Respect other swimmers!
Cafe uimala is open