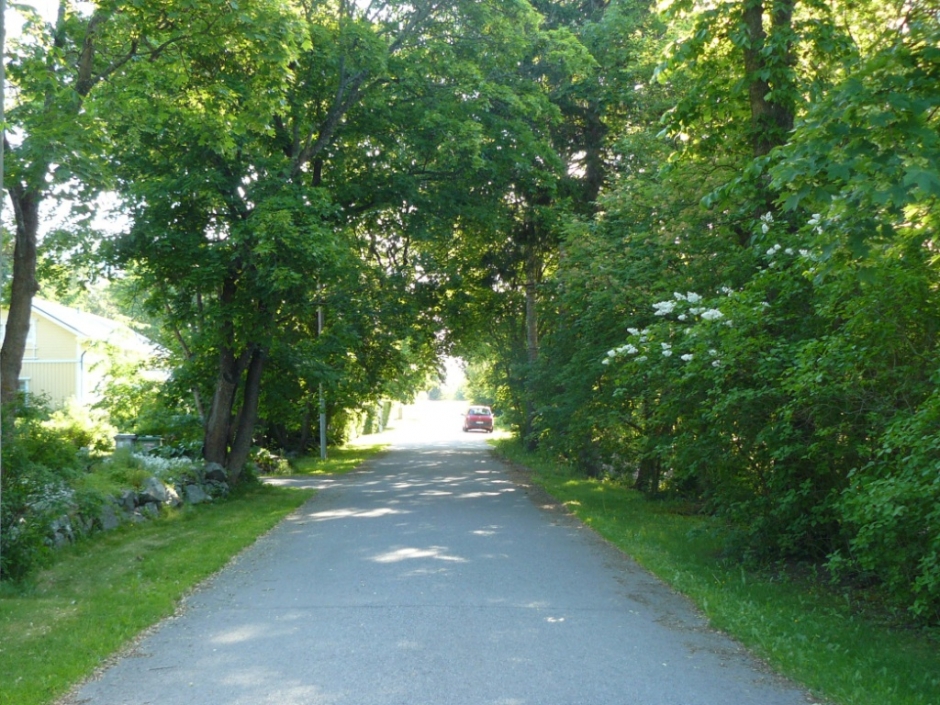 The Vanha Vaasa grid plan quarter is bordered by the Torikatu street, Ruins Park ground, Lost Gardens, Gustaf's Square, Crown Cort Avenue, the Mound and Puutarhakatu street. This quiet residential neighborhood has a green, park-like aesthetic influenced by abundant vegetation. The Kauppiaankatu street divides the area in two sections, each having slightly different character. The eastern section is comprised of predominately double story detached housing with adjacent gardens, built in the 20th century. The western section has a different character, mixing detached homes with low-rise, multi-story buildings. Along Kauppiaankatu street in the western section lays the Wasastjerna building, which escaped the fire and now functions as the Vanha Vaasa Museum.
The development of Vanha Vaasa began, subsequent to the local detailed plan of 1654, from a small village community into a city environment based on a grid plan. Originally the entire town was constructed densely according to this grid system. The city was almost entirely destroyed by the raging fire in 1852. The current residential areas, still following the original grid plan, were not rebuilt until the 1920's. The streets underwent restoration in the 1930's and the construction process was more closely supervised. Construction began in the eastern section and the western section was rebuilt from 1940 to 1950. There are still remnants of the original buildings established in the area, visible in the form of cellars, stone foundations and walls, and also particular vegetation types. Gardens in the area mainly consist of traditional plants.
The grid plan quarter is a charmingly attractive recreational area suitable for use all year round. The atmosphere is influenced by the buildings of the early 20th century as well as old trees and bushes tracing narrow streets of the residential area. The streets and plots with buildings in between form corridors and 'tunnels' through the streetscape. In alternate locations, more open areas can be found, where street side vegetation remains at a low level. The grid plan quarter is defined by lush vegetation, which also implies that the best time of year for visiting the area is summer.