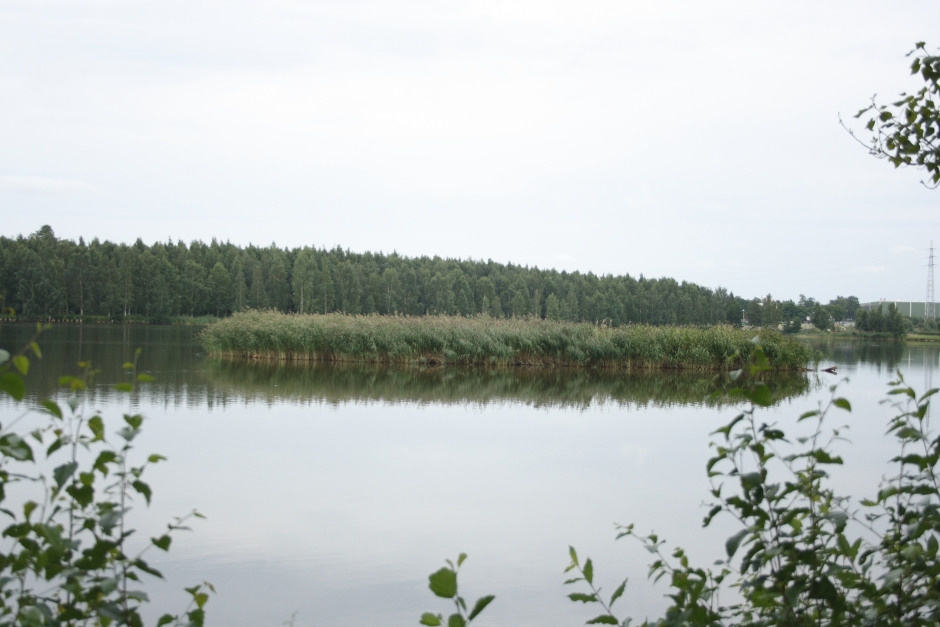 Onkilahti is situated in a valley, roughly 1.5 kilometers north of Vaasa's city centre. The corresponding 1.5 kilometer stretch of bay borders Palosaari in the west and Vöyrinkaupunki in the east. The shores of Onkilahti are public green areas, making it more accessible for visitors to experience the surrounding nature. During the summer, the waterfront forests are plentifully dominated by silver birch trees and cow parsley blossoms. Pedestrian and bike paths run trace the shoreline, providing both wheelchair and pram access. Across the middle of the bay there is a bridge, commonly referred to as the 'Putusilta'. While providing an overpass route across the bay, the bridge is also connected to a popular fishing pier.
During the nesting season, over 70 different species of birds have been observed in Onkilahti. Considering the close proximity of the city centre, this amount is significant. Waterfowl and gulls thrive on the small, man-made island located in the northern part of the bay. Nearby, one can observe the mallard, common goldeneye and tufted duck. Common gulls, black-headed gulls and terns nest on the island. Amongst the reeds along the shoreline, the hear sedge warbler and reed bunting can be heard during the months of May to June. A newcomer to the area is the Eurasian reed warbler.
The forests along Onkilahti are important nesting sites for birds. When considering woodland birds, most species are typically found in deciduous forests, such as the garden warbler and lesser spotted woodpecker. A collection of other common forest-dwellers can also be found in the waterfront forests, such as fieldfare, redwing, great and blue tit, chaffinch and willow warbler. More exotic species, which can abundantly be heard, include the thrush nightingale, icterine warbler and blackcap.
Onkilahti is a highly recommended and easily accessible area, located in the city centre. There is plenty to see and hear when visiting the area any time of the year, but the months of May to August offer the most rewarding birdlife. It is recommended to visit the area during the early morning hours, before the city awakens.