Numenius arquata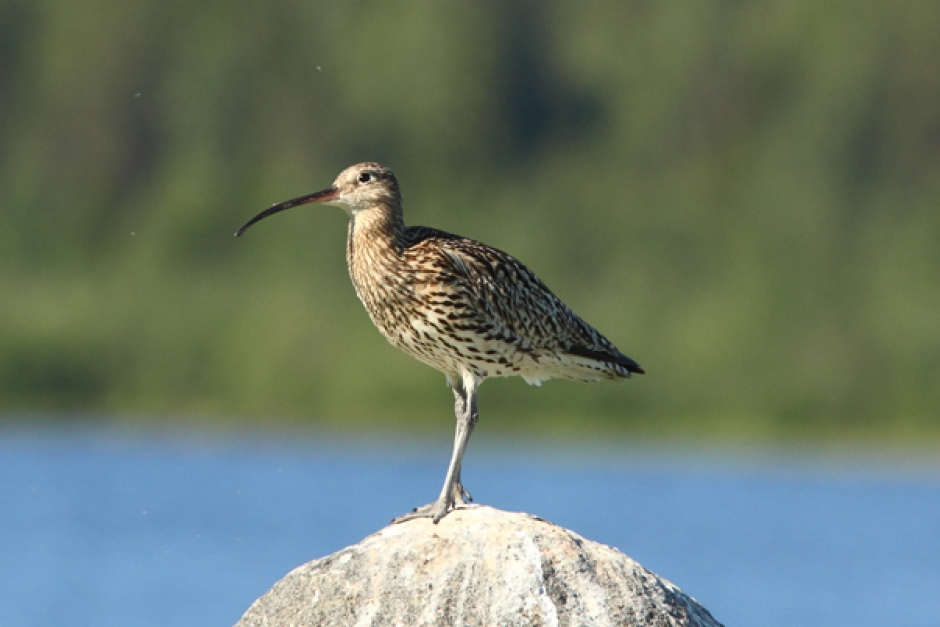 General information. The Eurasian curlew is Finland's largest wader. Its species specific, powerful call can be heard from farmlands, moors and waterfront meadows upon its return in spring, usually during April. This species thrives in the open farmlands of Ostrobothnia.
Length 50-60 cm
The nest is built on the ground
Winters on the coast of western Europe
Feeds on insects, worms and invertebrates
Habitat. The Eurasian curlew is a bird fond of open landscapes. It nests in fields, meadows, moors and other vast plains. During spring migration, the curlew often roosts on the ice, in flocks of up to several hundreds.
Distribution in Vaasa. In Vaasa, the Eurasian curlew can be found nesting particularly on the plains of Söderfjärden and in vast farmlands and meadows near the airport. There have also been sporadic observations of this species along waterfront meadows in the archipelago. Observations indicating nesting has been made in approximately 45 survey blocks.