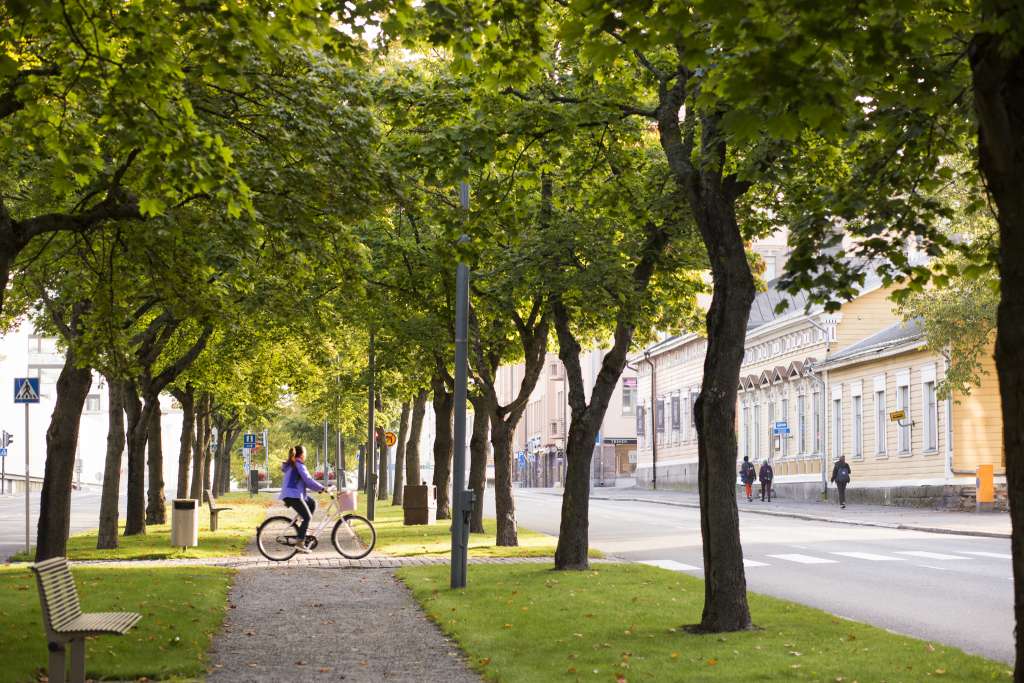 There are five avenues crossing the city centre of Vaasa:
Hovioikeudenpuistikko (Hovrättsesplanaden)
Kauppapuistikko (Handelsesplanaden)
Kirkkopuistikko (Kyrkoesplanaden)
Korsholmanpuistikko (Korsholmsesplanaden)
 Vaasanpuistikko (Vasaesplanaden)
The green corridors running along the centres of the avenues are important. They help to form the structure of the city and connect the various green areas within the different parts of the city.
The tree species found along the avenues are linden, maple and birch.
Various statues and historic water-well structures can be found along the avenues.
Parks and avenues on the map