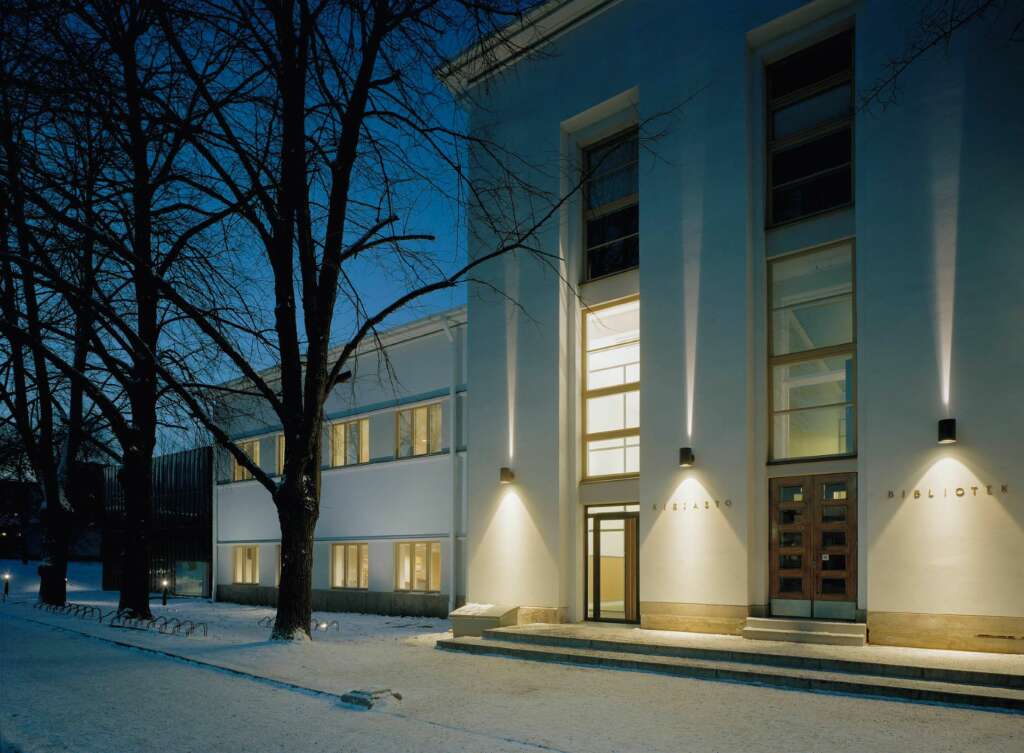 Article categories: Archive News
A library card can also be used to borrow tools
Published: 10.1.2022
From January, a library card can be used to borrow tools from Vaasa City Library. The range of tools available includes an impact drill, spirit level, moisture meter, digital detector and thermo detector. You can also borrow a blood pressure monitor, a music stand or a robot.
Different types of tools and equipment expand the range of items that can be borrowed using a library card.
–You don't have to buy everything yourself. Things that are used less often can be borrowed as needed from the library according to the principle of sustainable development, explains service manager Anna Pakka.
The most borrowed tool in Finnish libraries is the impact drill, which is also available in Vaasa. However, the drill does not come with drill bits, which are provided separately by the customer.
–This solution was reached because of the experiences of other Finnish libraries, as the drill bits usually had to be replaced after the first lending, says Pakka.
Reserve and pick up from your local library easily
Vaasa City Library also lends out a spirit level, moisture meter, digital detector and thermo detector. In addition, the library has blood pressure monitors, litter pickers, music stands and two programmable robots to lend out.
–Some of the items we have received as donations for use by the library. For example, the robots were given by the Vaasa University of Applied Sciences (VAMK), says Anna Pakka.
Tools for lending can be found in the lobby of the main library, but you can also book tools online and choose any nearby library or library bus as a pick-up point. The loan period is two weeks.
It is the customer's responsibility to ensure that the tools and equipment are used correctly. They come with a manual, giving instructions for use. Tools and equipment are not returned to the return hatch or book returns conveyor belt but are always returned directly to the library staff instead.
The library card can also be used to borrow many kinds of sports equipment as well as season tickets for sports and culture.
See all items that can be borrowed