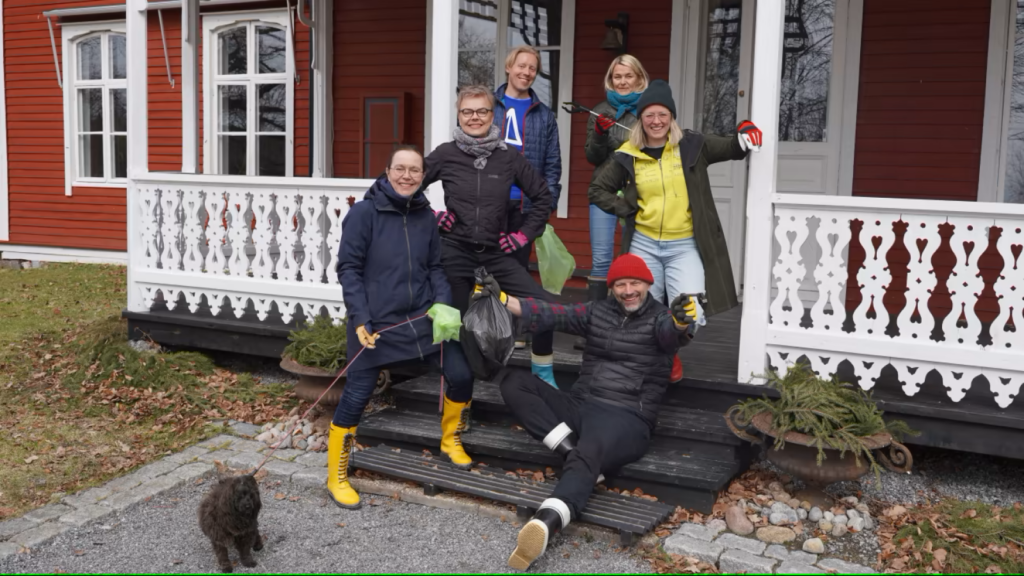 Article categories: News
Collect trash with the people of Strömsö!
Published: 19.5.2023
We invite you to join us in an event connected to the Million Trash Bags campaign on 23 May! The aim is to increase the number of bags collected in Vaasa by a huge amount in one day. Let's clean up the trash around the Arboretum frisbee golf course and the sports green Monitoimiviheriö. People you know from Strömsö will be there to lift team spirit and help everyone get those trash bags filled!
We will meet at the Arboretum car park at 18:00 (6 pm) and collect the trash from the surrounding area for two hours. The address is Ruutikellarintie 6.
– The more people join us, the faster the work will go, and the more fun we'll have! Let's make this a great event together, encourages Strömsö's Matias Jungar.
Here's how to participate:
bring gloves and a trash picker if you have one at home
we will bring trash bags and trash pickers
remember your water bottle
we do not serve juice or coffee as it will create more litter
remember to mark the number of bin bags you have collected on the counter
You can also collect trash from your local area if you can't make it to the venue.  Just remember to register the bags you collect to increase our collective pot.
All participants will have the opportunity to go on a guided tour of Strömsö on 15 June. The first 200 to register will fit in!
If you don't have the opportunity to clean up with us on this particular day, you can also collect trash when it suits you. Read more: yle.fi/miljoonaroskapussia