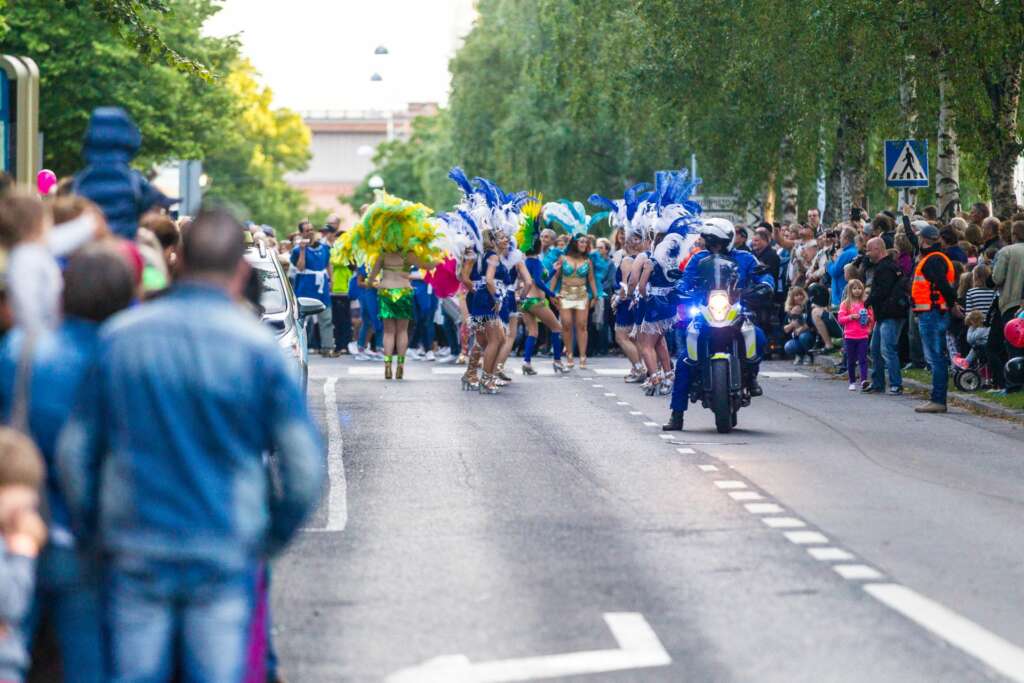 Article categories: Archive News
New community-lead carnival procession planned for Night of the Arts
Published: 3.5.2022
The Night of the Arts will be celebrated in Vaasa on Thursday, 11 August 2022 in the carnival spirit. This year will also see the first Night of the Arts Carnival Parade, in which different groups can participate with their imaginative entries. Registration for the programme has now begun.
The Night of the Arts programme this year includes a new community-led carnival procession along the lines of a traditional Central European carnival celebration.
Traditionally, carnivals celebrate local diversity, a variety of cultures and art forms as well as community spirit. The theme emphasises the transformation of the urban space into a kind of public performance, in which different art forms, different cultures, organisations and social actors as well as city neighbourhoods and their inhabitants get involved.
We encourage Vaasa's residents to take the procession challenge
A carnival procession led by a dance group will tour the city for the public to enjoy.  It consists of performances by various groups such as associations, companies, teams and theatre groups as well as other ensembles.
Each group participating in the procession builds a theme-appropriate assembly or float with which they introduce themselves to the carnival audience. For example, participants can dress up in common themes.
– Audiences can vote for the best ensembles participating in the procession, who will then be awarded prizes. Get involved by planning your own entry, encourages Acting Cultural Planner Pia Kokko.
The procession also includes the festival-Lilliputti train, decorated by local daycare children, which later transports audiences from one venue to another in all its cheerful splendour.
While the only limitation is your imagination, it is still worth remembering to follow the restrictions imposed by the Road Traffic Act when planning a performance, advises Cultural Services.
Registration for the carnival procession is open until 31 May 2022. Registrations are made to taiteidenyo@vaasa.fi.
The Night of the Arts event has been held in Vaasa since 1991. The celebration, which has grown into a major urban happening, has united people of all ages through culture, music and other programmes into a large village community. The Night of the Arts attracts more than 30,000 participants each year.