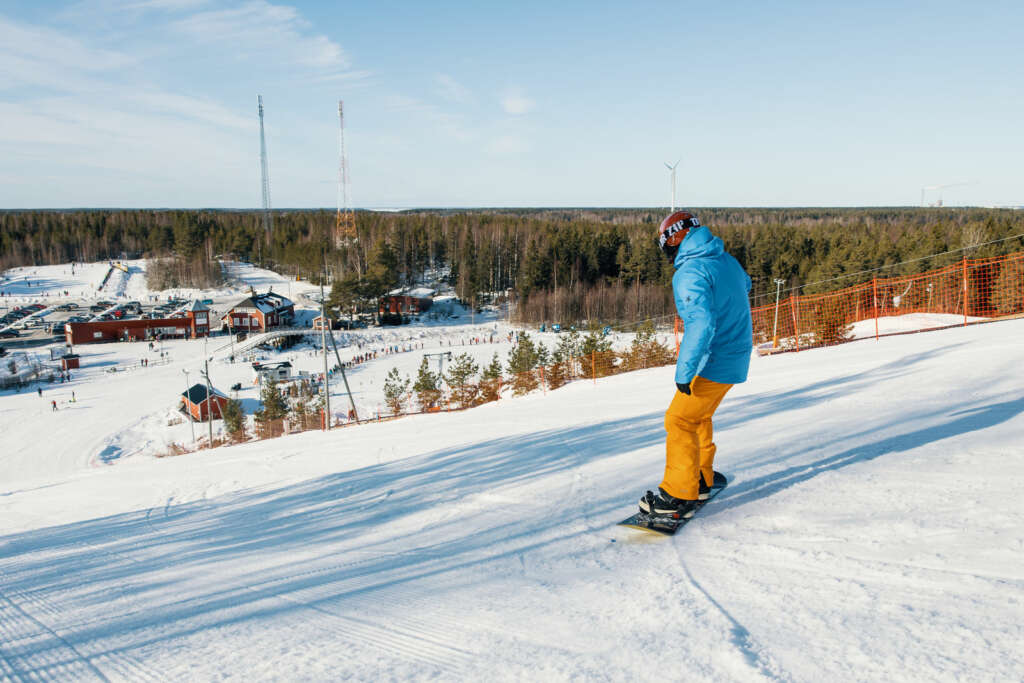 Article categories: News
Öjberget opens on 13 January
Published: 11.1.2023
The A and B slopes of Vaasa's Öjberget winter sports centre, as well as the children's slope, will open on Friday, 13 January. Tickets can be easily purchased from the online store.
On Friday the big A and B slopes will be opened as well as the children's slope. The C slope will open later.
From 13 January the Ski slopes are open from 17:00 to 20:30 on weekdays and from 11:00 to 17:00 during weekends.
Lift tickets from the online store or ticket machine
Öjberget lift tickets can be purchased from the online store.
Lift tickets can also be purchased from the ticket machine in the cafe building at Öjberget. Lift tickets are no longer sold at the cafe managed by Vaasan Hiihtoklubi (Vaasa Ski Club).
Before buying a lift ticket, a customer must first purchase a Snowcard lift card, to which the tickets are loaded (card price 3.50 e). Lift cards are only sold on site from Öjberget's ticket machine.
From the online store you can buy the following:
Season ticket 165.00 €
Day ticket 21.00 €
3.5 hour ticket 16.00 €
2 hour ticket 13.00 €
You cannot buy a physical Snowcard lift card at the online store, where the ticket information is loaded. For the time being, only a bank card is accepted as a means of payment.
Advance sales of new season tickets in the swimming hall
Öjberget's new season tickets can be purchased in advance at the reception desk of the swimming hall from 10 -15 January, 2023, during opening hours.
Only new season tickets are available for advance sale (Snowcard lift card €3.50 + season ticket €165, total €168.50)
If you already have a Snowcard lift card, you can easily download tickets via the website https://snowcard.fi/.
Cash and bank cards are accepted as payment methods for advance sales at the swimming hall.