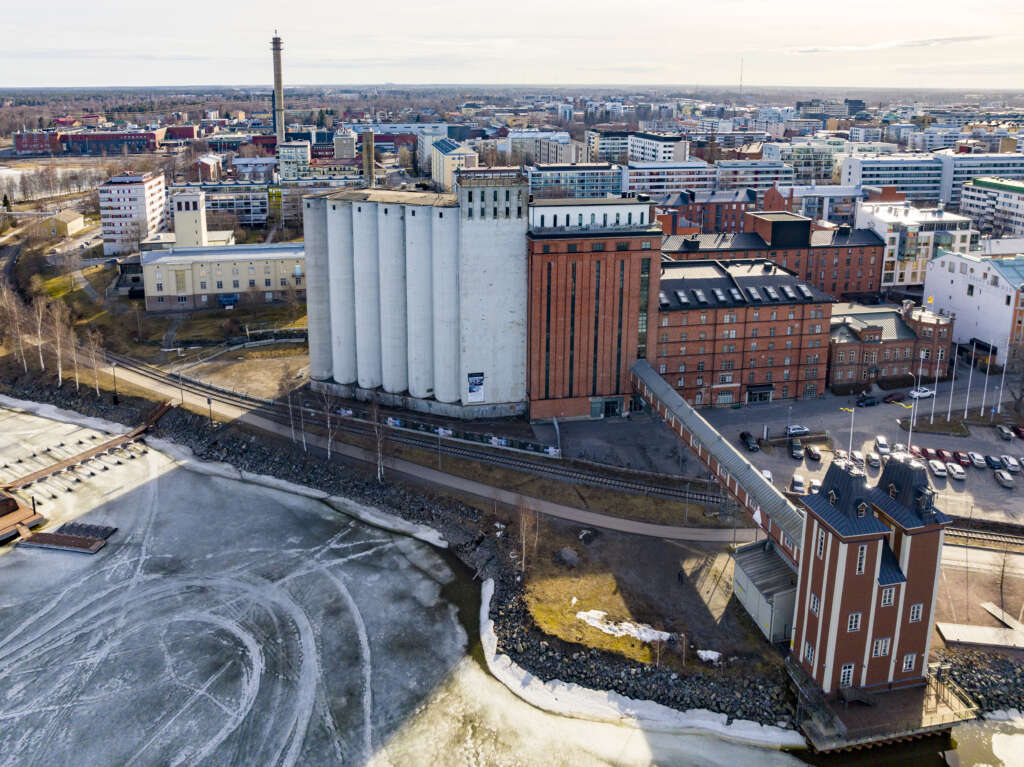 Article categories: News
Silo demolition begins – follow the City website livestream of the silos
Published: 26.5.2023
Demolition of the concrete silos on Rantakatu has now begun. You can follow the demolition of the silos during the summer on the City of Vaasa's website at vaasa.fi/siilolive.
The heavier machine demolition of the concrete silos will start next week. The thoroughfare between Rantakatu and Museokatu has been closed off during the demolition work, and in addition, about 20 metres of parking spaces along Museokatu are out of use.
The demolition of the Vaasa landmark is being documented in many ways in the city, and footage is being produced for the city's various channels. A livestream camera records the demolition of the silos alternately from two different directions.
The livestream can be followed in real time at vaasa.fi/siilolive.
– We believe that residents are interested in the disappearance of the silos from the city's central waterfront outline. At the same time, we want to increase general awareness of the progress of the demolition work. Hopefully, it will also promote the safety of the area, as the progress of the work can be followed from the sofa, says Leena Forsén, Director of Communications and Marketing at the City of Vaasa.
In addition, the entire demolition process is being summarised in a series of photographs, which are presented in video format.
– We want to document the nationally significant change in the built cultural environment, says Museum Director Elina Bonelius.
According to the schedule, the demolition work will be completed by 24 October, 2023.
You can also follow a real-time image of the inner harbour of Vaasa on the website.