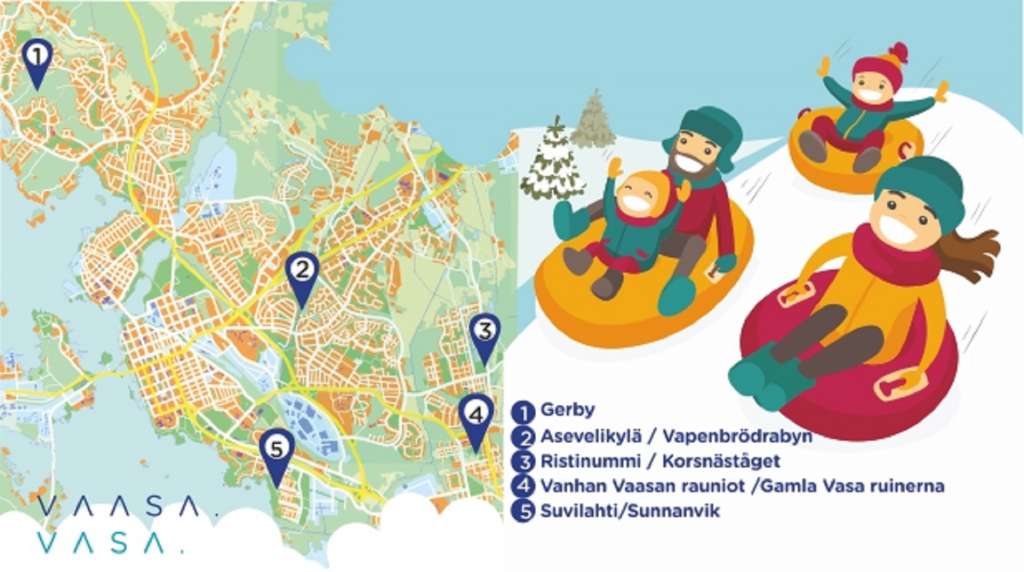 Article categories: Archive Uutiset
Sledge slope restorations for winter – lots of value at little expense
Published: 15.10.2019
The City of Vaasa's Green Spaces Unit are restoring sledge slopes for the coming winter. The slopes are being rebuilt using earth recycled from the motorway construction site among other places.
The slopes at Suvilahti Appelsiinimäki, the ruins of Old Vaasa, the Edvin's trail in Asevelikylä, Gerby Rapatunturi (i.e. Gerbynmäki) as well as the slope by the sandpits in Ristinummi will be restored during the autumn.
– We started at Suvilahti, where the work is almost ready. After the restoration, these five places can then officially be called sledge slopes. Öjberg now has its sixth official slope, says Green Spaces Manager Timo Jousmäki.
The slopes are being restored using earth imported from construction sites among other places. Large stones and stumps have also been removed from the slopes.
– We create a lot of value at little expense. The slopes are made with the intension that they will be suitable for everyone and safe to slide down, Jousmäki continues.
The slopes to be restored were selected together with the Leisure Department and the Sports Manager. The choice was influenced by the number of users, the location and the lighting on the slope.
– The purpose was to locate recreational areas around the city and make them easily accessible for the residents of the municipality. These slopes already have lighting and the lights will be serviced before the snow comes, Jousmäki smiles.