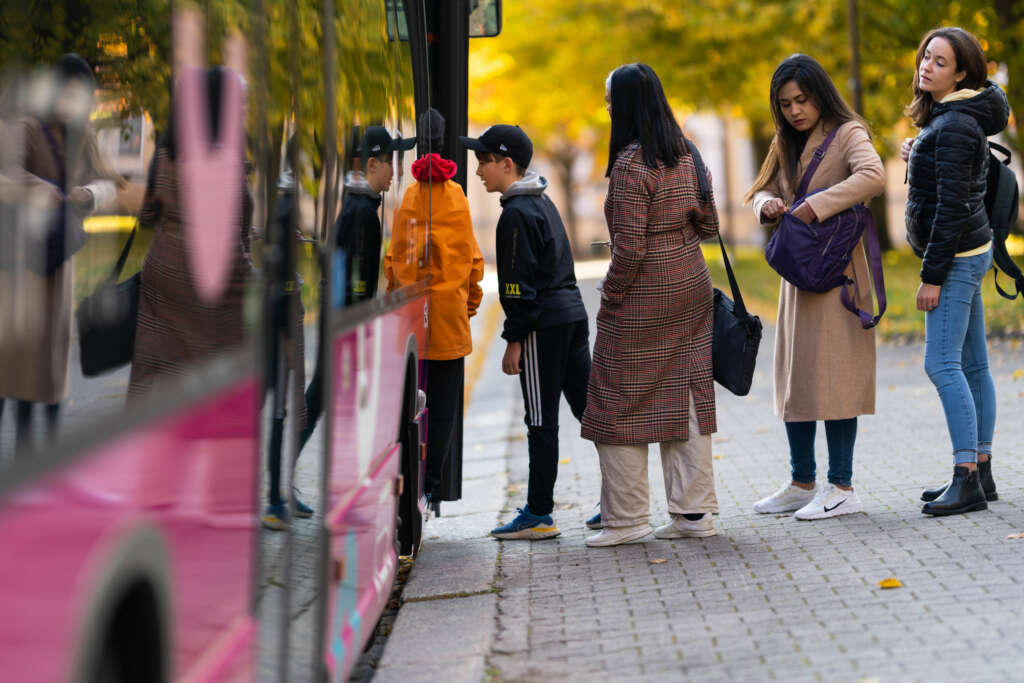 Article categories: Archive News
Summer timetables for Lifti services apply as of 5 June – see the changes to timetables and routes
Published: 24.5.2023
Lifti, the public transport system of Vaasa and Mustasaari, will operate according to the summer timetables from 5 June to 6 August. You can check the changes on the website and in the Digitransit route planner.
Summertime brings along changes to the bus timetables and routes. The route changes are intended to improve the punctuality of buses. 
– It seems that the print versions of the Lifti summer timetables will, unfortunately, be slightly delayed. We apologise for the inconvenience! Happily, the new timetables and routes can still be viewed well in advance in the Digitransit route planner and on the City of Vaasa's website," says Pertti Hällilä, Traffic Manager. 
Changes: 
Considering the route of bus 3, the departures at 8.50 and 9.50 from Gerby will end in the city centre, and the departures at 9.17 and 10.17 that previously started at Vaskiluoto, will leave from the city centre.

 

The route of bus 5 will be shortened and the route will end at Raastuvankatu 34.

 

The route of bus 7 will be completely cancelled between Vöyrinkatu-Vuorikatu-Pitkäkatu.

 

The route of bus 8 will end on the stop at Pukinjärvi's Hevoshaantie (the same stop that also starts the route).

 

A telephone number will be introduced for bus 21. By calling the number, you can book the bus to stop also at Söderfjärden, Kronvik and/or Näset.

Otherwise, the main route for the bus 21 runs between the city centre and Sundom.

 

Bus 44 runs from the city centre to the airport at 5.25 and back at 22.05.

 
The Lifti customer service point will move to new premises in Rewell at the end of May. After the move, the customer service desk can be found on the left side of the entrance to the shopping centre on the Vaasanpuistikko side.