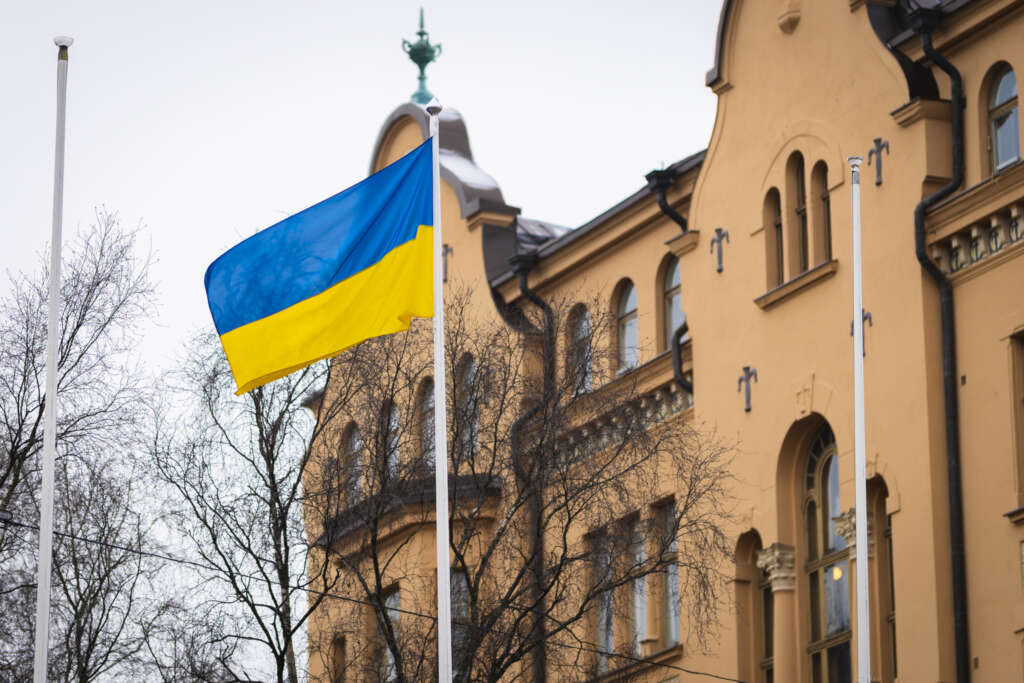 Article categories: Archive News
Vaasa explores the possibilities for forming a twin town relationship with Ukraine's Kherson
Published: 27.4.2023
The City of Vaasa starts negotiations on a possible twinning agreement with the Ukrainian port city of Kherson.
The city has already held preliminary discussions with the Ukrainian Ambassador to Finland. The upcoming talks with Ukrainian representatives will explore the wishes that the city of Kherson has for the possible twinning agreement.
Kherson was under Russian occupation from March to November 2022, until it was liberated by Ukrainian forces. The city has suffered extensive damage during the war and needs a lot of support to rebuild.
Vaasa has ten twin towns around the world
Town twinning is the oldest ongoing form of international cooperation between municipalities and their inhabitants. So far, there are five twinning agreements between Finland and Ukraine. Three of them date back to the 1950s and the two more recent ones to 2022 and 2023. In addition to Vaasa, ten other twinning agreements between Finland and Ukraine are in the pipeline.
Vaasa has altogether ten twin cities: Bellingham (USA), Harstad (Norway), Helsingør (Denmark), Kiel (Germany), Malmö (Sweden), Morogoro (Tanzania), Pärnu (Estonia), Schwerin (Germany), Šumperk (Czech Republic) and Umeå (Sweden).
In its meeting on 19 April, the City Council of Vaasa approved the proposal for Mayor Tomas Häyry to continue negotiations with the Ukrainian representatives.
Information for Ukrainians living in Vaasa can be found here: https://www.welcomeoffice.fi/ukraina-info/