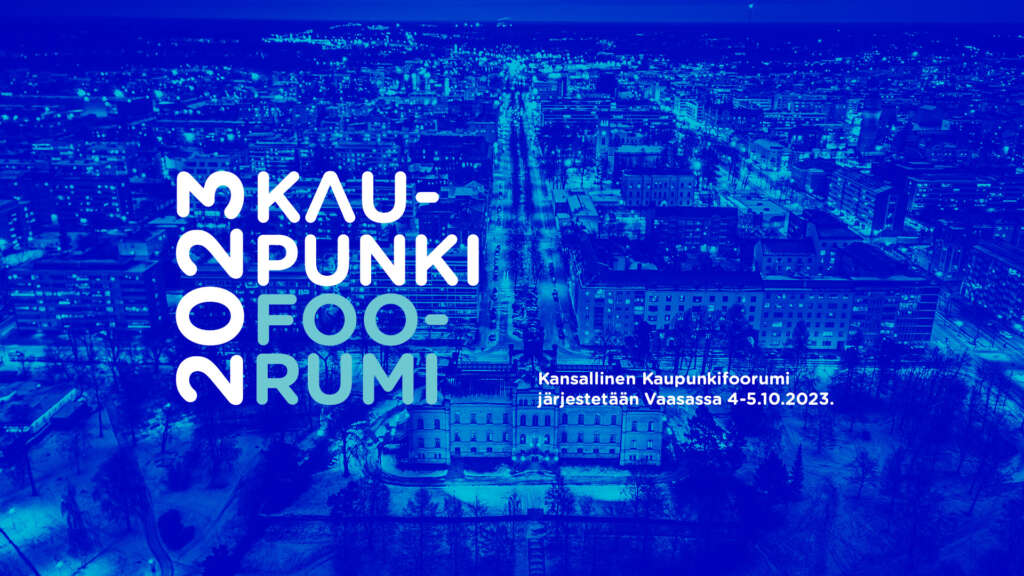 Article categories: News
Vaasa hosts peak event on urban policy
Published: 28.9.2023
The City of Vaasa is organising the Kansallinen Kaupunkifoorumi (transl. National Urban Forum) on 4–5 October in cooperation with the Ministry of Economic Affairs and Employment. The days will include discussions on international and Nordic cooperation, happiness, and security. Vaasa will also host the main InnoCities event during the same week.
Around 150 urban developers from cities, government, research institutes, and companies will take part in the event. The theme this year is from the world to us – from us to the world.
The event will address diverse issues including international cooperation, which is the key to the success of Finland and Finnish cities. As the event takes place in Vaasa, Nordic cooperation and happiness are naturally also on the agenda. The agenda will also include the government's urban policy and the very topical issues of security and security of supply.
Much-awaited speakers from us and from around the world
The two-day event will feature prominent speakers such as Professor and former Prime Minister Alexander Stubb, Member of Parliament and former Foreign Minister Pekka Haavisto, Minister of Local and Regional Government Anna-Kaisa Ikonen, happiness researcher Ilona Suojanen, and Swedish Defence University's teacher of military strategy, Lieutenant Colonel Joakim Paasikivi. Language of the event is mainly Finnish. Full programme details here.
The social media tag for the event is #kaupunkifoorumi2023.
InnoCities representatives in Vaasa
The main event of InnoCities 2023 will also be held in Vaasa during the same week, on 5–6 October. InnoCities are Finnish cities of universities and university centres that have defined their own key themes for knowledge and development in ecosystem agreements with the Finnish government. Altogether 19 cities and one municipality are involved.
The event will bring together InnoCities coordinators, project promoters, financing partners, steering groups, and other stakeholders interested in the development of innovation ecosystems in Vaasa. Event programme here.