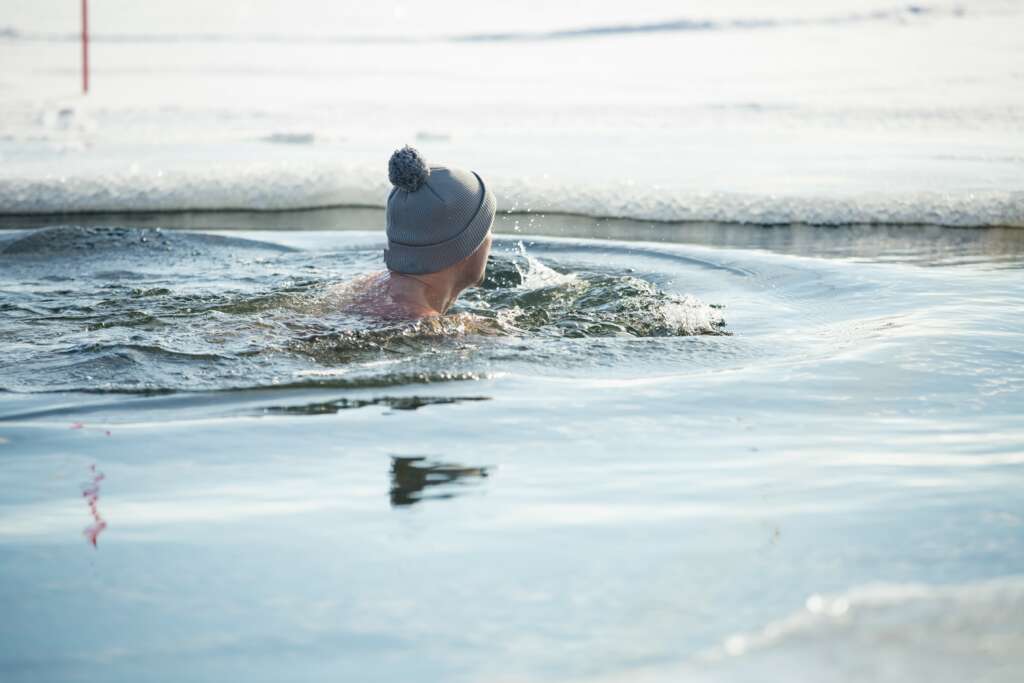 Article categories: News
Vaasa residents voted for an open-air ice swimming area in the Inner Harbour!
Published: 2.10.2023
This year, Vaasa's participatory budgeting voted for an open-air ice swimming area in the Inner Harbour. Vaasa residents were invited to propose their ideas for spending €15,000 throughout the summer, from May to August, and a total of 188 ideas were submitted. The vote for the winner was open until 17 September. The winning proposal received a total of 1344 votes!
Second place went to the Pilvilampi outdoor recreation area refurbishment project with 1106 votes and third place to useful plants for the city's green spaces with 484 votes.
– This year there were a lot of ideas and votes! Thank you to everyone who participated! All the remaining suggestions we received have been compiled into databanks that will be forwarded to the city's departments. Some of the ideas that were submitted to us over the summer were already being implemented. For example, a traffic park was suggested several times, and together with the Urban Environment, we found that they are already working on this, says Olivia Åkers, coordinator.
A place for ice swimming is a wish of many
– An open-air ice swimming area has been proposed in previous years, and there have always been many suggestions. Now it won with a massive number of votes, so this is clearly something that people want, Åkers continues.
A total of 5 people or organisations suggested the site. One of them is Johanna Toukonen, a resident of Vaasa.
– This is absolutely fantastic news!Now we can make open-air ice swimming and its health benefits easily accessible to a larger number of people in the city and make better use of Vaasa's seaside location also in winter, says Toukonen, who is delighted with the support for her proposal.
Among the reasons given by the proposers for the open-air ice swimming site were the following:
"The health benefits of open water are indisputable! And the psychological benefits reach therapeutic levels!"

"Anyone could swim for free all year round!"
"They say open-air ice swimming helps with everything, including mental health challenges!"
"There can't be too many free health promotion opportunities for residents!"
"It would increase the well-being of residents both in summer and in winter!"
Voters saw similar benefits:
"I believe cold water swimming is a part of Finland's cultural identity. Making this accessible and free for residents would encourage people to continue traditions without any financial burden, also considering the health benefits of this activity. Personally, I would love to see something like this implemented."
"It sounds like a great idea for the region! We should definitely have it; a lot of residents would use the space. I'm surprised that there is no open-air swimming area yet."
"There is no public space for swimming in the winter. Ice swimming should be made available to everyone."
Free and available for all
The open-air ice swimming area in the Inner Harbour would also include a changing room for the winter season. The site is expected to be completed by the end of the year. A more precise timetable will be specified later.
The completion of the site can be followed in the city's social media.
Next year, proposals can be submitted earlier
Applications for the 2024 participatory budgeting choices will start early in the year. The start of the process will be announced on the city's channels.
In 2021, the winning idea was a flower meadow in the Vaskiluoto. Last year, €5,000 was allocated to daycare centres for toys and other equipment to keep children active.
Participatory budgeting aims to involve residents in the development of their environment and to highlight ways in which public money can be used.