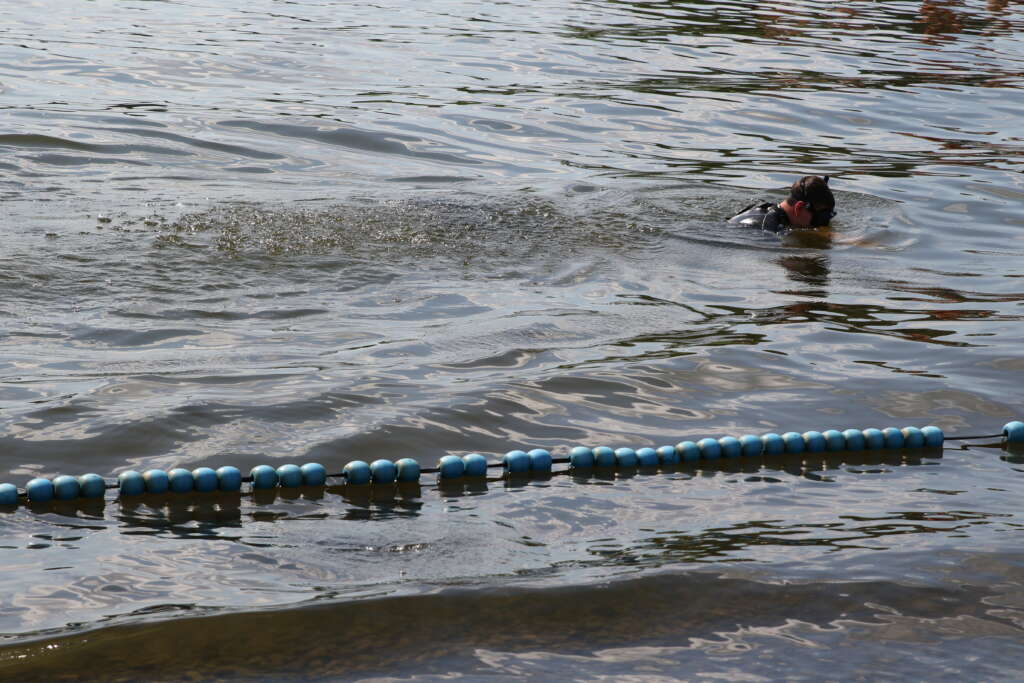 Article categories: Archive News
Vaasa's beaches will be cleaned during the summer, also by diving
Published: 6.7.2023
The Vaasa-based diving clubs Bothnia Gulf Divers -82 ry and Urheilusukelluskerho Delfin ry will take care of the underwater cleaning of Vaasa's beaches during the summer. The diving clubs share the responsibility for cleaning the beaches equally.
Cleaning the beaches is important for the safety of swimmers on all public beaches in Vaasa. The local diving clubs are compensated for the underwater cleaning of the beaches during the summer.
– The beaches are cleaned once a month between May and September. The first clean-up took place at the end of May and the second after Midsummer, says Valtteri Arola, secretary of Urheilusukelluskerho Delfin ry.
Vaasa's beaches are usually clean, but litter accumulates after Midsummer, especially on the larger beaches.
– Usually, one diver cleans up the beach, but in Hietasaari we have two divers. The litter is often small, such as snacks and packaging. At the end of the holiday season, after the Venetian Night Festival, you can also find fireworks debris in the sea, says Arola.
Cleaning up the beaches depends on the weather conditions
Cleaning up the beaches is usually quick, but the speed depends on weather conditions.
– When the weather is windy and the sun is not shining, it can be quite difficult to see underwater, which makes it harder to spot pieces of litter. Usually, it takes about an hour to clean up one beach, says Arola.
The city's Green Areas Team keeps the beaches clean above the water surface. The cleaner the beaches, the cleaner the sea. It's important that everyone on the beach puts their litter in the appropriate bins.
– It seems that over the years beaches are getting cleaner and cleaner, and that is definitely a good thing, says Arola.