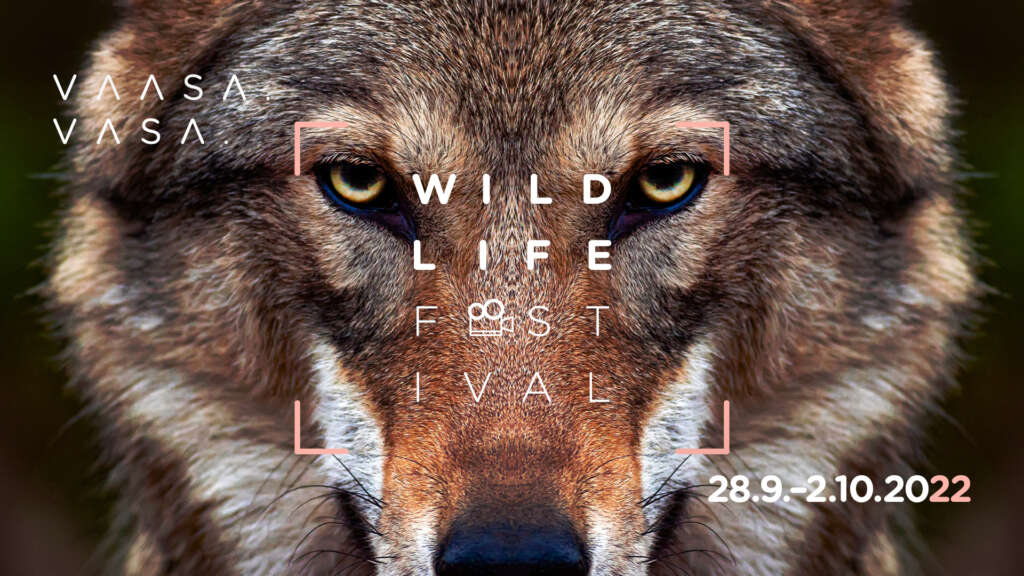 Article categories: Archive News
Wonderful nature films for five days - Vaasa Wildlife celebrates 20 years
Published: 27.9.2022
The international Vaasa Wildlife nature film festival and competition brings the world's best nature films and their creators to Vaasa from 28 September to 2 October 2022. During the festival, you can watch films for free at Culture House Fanny, the Alma Adult Education Centre, the Drama Hall of the City Library, and the Ritz theatre.
The nature film festival, running for the 20th time this year, will show 175 nature films from 51 countries over five days. Prizes will be awarded on Saturday 1 October at Culture House Fanny, between 20:30-22:00, to the best films participating in Vaasa Wildlife.
– We received a wide range of entries to the competition from different parts of the world, which conveys a message of unity in an era of wars and differentiation, says event coordinator Ilias Missyris.
The films are shown according to themes, which include Nordic films, non-Western films, science, human health, nature conservation, climate change, natural history, underwater films, animation, as well as video art and experimental films.
The nature film festival's guest of honour will be Volker Angres, chairman of the jury of the German Natourale festival, who is a respected environmental journalist on German television and the production director of ZDF's planet e series. From Angres you can see e.g. the films Slow Travel – Fast Tourism, World of Viruses, and Vanilla – The Hunt for the Brown Gold. It is also possible to meet other filmmakers and members of the international jury during the festival.
– Nature films are moving more and more to the big screen, and a good 30 of the films shown at our festival are over 70 minutes long. Famous names such as Jeff Bridges, David Morse and Peter Coyote can also be found behind the nature films, explains Missyris.
The awards for the film competition will be given on Saturday evening, 1 October at Culture House Fanny. The winning films will be shown on Sunday, 2 October  at the Ritz theatre, in the Drama Hall of the City Library, and in the auditorium of the Alma Adult Education Centre.
Programme also includes an art exhibition, Forest film concert and a cruise
In addition to film screenings, Vaasa Wildlife's programme also includes presentations and panel discussions by filmmakers, the art exhibition Thanasis Panou: Chroma & Logos, 28 September – 10 October 2022 at Culture House Fanny, as well as Wasa Sinfonietta's Forest film concert on 2 October from 12:00-13:00 at the Ritz theatre. The events are open to the public.
During the festival, a day cruise to Umeå will be arranged onboard the Botnia Aurora (Friday 30 September), where there will also be other events in addition to the on-board seminar.
The Wildlife Vaasa festival programme and film screening schedules can be found at wildlife.vaasa.fi.