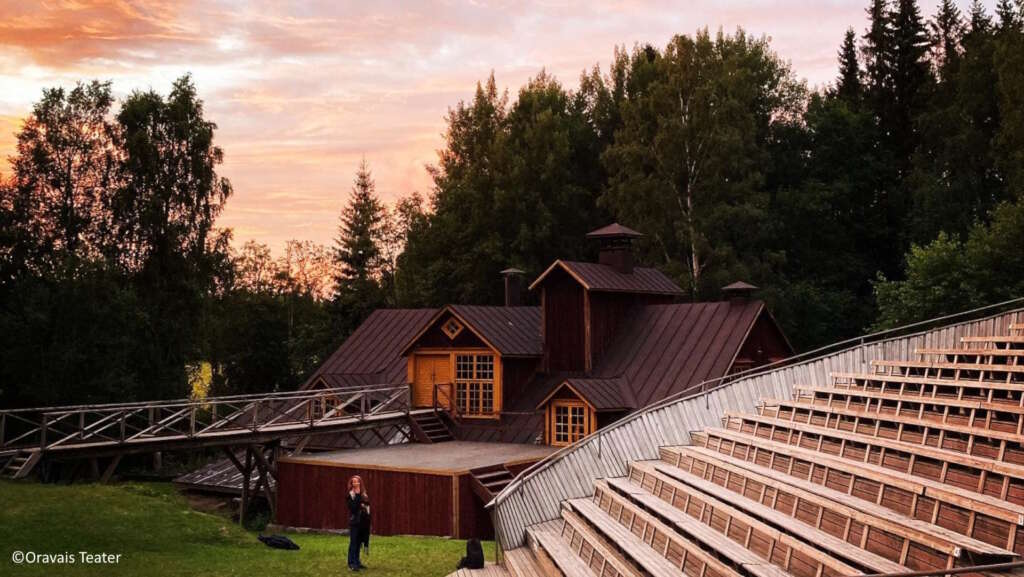 Amateur theatre in the Vaasa Region
Improvisational theater in Finnish.
Korsholm's Theater is a summer theater association that has been located at its own performance venue, Båskasvallen, next to the Kyro River in Veikars, Korsholm, since 1983. The location is about a twenty minute drive from Vaasa.
Närpes Theater is a Finnish-Swedish amateur theater that has been active since 1964. The theater performs its shows, which are presented in the Närpes dialect, at the rotating stage with 410 designated seats in Öjskogsparken, Närpes.
Oravais Theater provides summer theater performances in Swedish. The venue is Kyroboas in Kimo, approximately 12 km from the center of Oravais and about 60 km from Vaasa.
Amateur theater from Palosaari in Vaasa. Enthusiasts from various age groups participate in theater activities. Initially, the plays were built from Kontturi's works, but nowadays the material has also expanded to include satirical works, sketches, and miniatures.
Petalax Summer Theater warmly welcomes you to Petalax and the unique local heritage area of Arstu, where the play is performed in Swedish on our outdoor stage. Before, after, and during the intermission, you are welcome to visit our authentically furnished local heritage farm and explore the exhibition we have organized in the outbuilding row. It is also possible to request a guided tour of the area. The location of the theater is about 45 km from Vaasa.
Swedish-language summer theater. The venue is Brännkull at Replot Harbor about 25 km from Vaasa.
Finnish-language amateur theater in Storkyro, with the venue being Pohjankyröntalo.