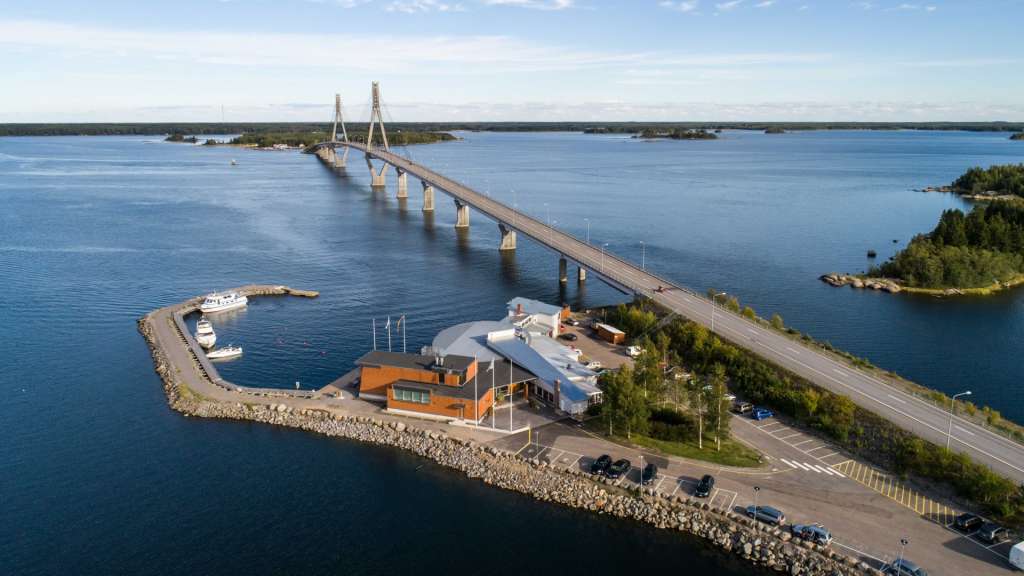 City tour and the longest Bridge in Finland
Guided tour through the city centre of Vaasa including the Barracks area from the 1860s and a visit to the Orthodox Church. The harbour and the cotton mill made Palosaari a seafarers' and workers' neighborhood. Today it is largely a campus for students where old meets new.
In Old Vaasa you will learn about Vaasa's history and the beautiful Korsholm church. The building, designed by Carl Fredrik Adelcrantz, was built in 1776-1786 and is considered to be one of the best representations of the Gustavian style in Finland; it was originally a court of law.
Lunch is served at the restaurant Strampen in the Inner Harbour.
After lunch the tour then continues to Finland's longest bridge, Replot Bridge and across the bridge to the other side. A visit will then be made at the World Heritage Gate, the information centre for the Kvarken World Heritage Archipelago.
Afternoon coffee is served at Berny's restaurant by the Replot Bridge.
Season: year round
Length: 5 hours
Group size: at least 20 people
Price 2022: Mon-Sat 50,50 €/person (Sun 64 €/person)

The price includes: guide service, lunch at Strampen, coffee at Berny's
Bookings: booking@visitvaasa.fi