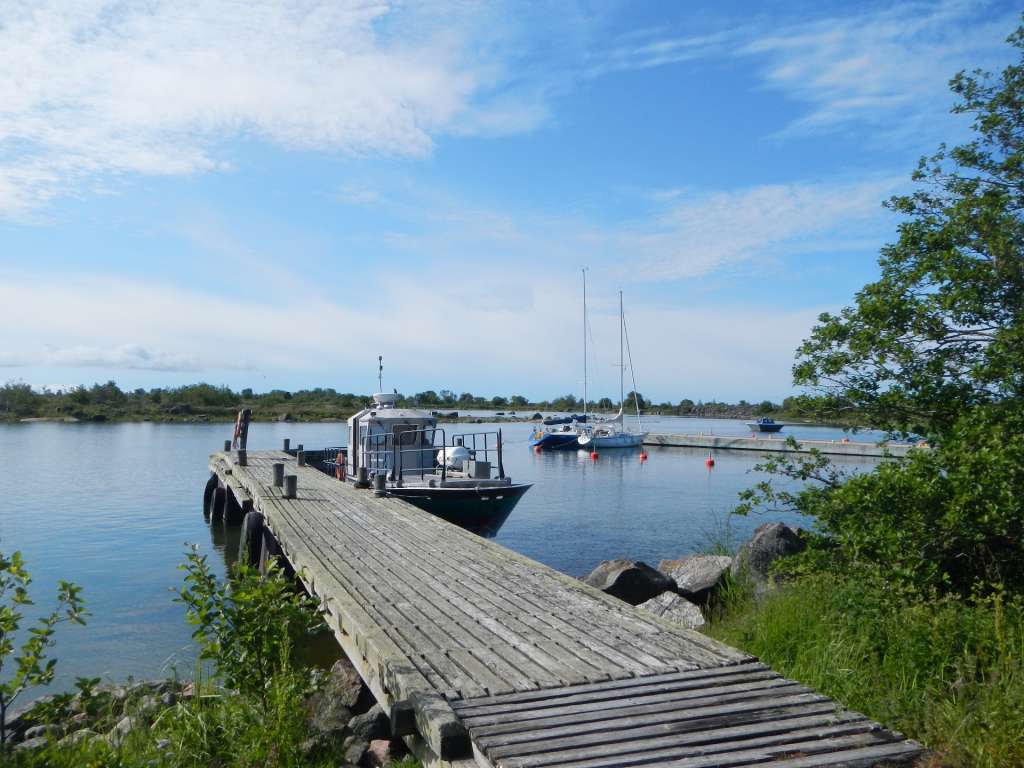 Would you like to experience the Kvarken Archipelago from a new angle? Perhaps you would like to see the Kvarken's own red 'Eiffel tower' at Valsörarna islands? The cruises in the Kvarken take you to both the inner and outer archipelago whose islands are little paradises in beautiful summer days.
In addition to the organised cruises, you can order boat transportation for example to the Björkö-Panike hiking trail located on an island. Many entrepreneurs in the archipelago offer boat trips according to your needs.
World Heritage Cruises to Valsörarna
The boat sets out from Svedjehamn, Björköby and there is a guided tour along the naturetrail when you reach Valsörarna. Coffee and sandwiches are served on the island.
Departures (Summer 2019)
Tuesdays, Thursdays and Saturdays from June 25th until August 17th
Departures at 11.00 from Svedjehamn, Björköby
Duration: Approximately 5 hours
Fee: 55 €/adult, 45 €/12-17 yrs and 35 €/3-11 yrs. Included: boat trip, guided tour, coffee and sandwiches.
Booking in advance! Weather reservation.
Information: Kvarkenturer
Booking: Kvarkenturer +358 (0)50 355 3924
Lighthouse cruises
Guided tours to lighthouses in the Kvarken archipelago from Svedjehamn in Björköby, Korsholm in 2019.
3.7 Norrskär, Strömmingsbådan, and Rönnskär
10.7 Valsörarna, Utgrynnan, and Norrskär
17.7 Hyljesafari, Norrskär, and Utgrynnan
24.7 Valsörarna, Ritgrund, and Rödgrynnorna
Departures: 9.00 (return about 18.00)
Departure from: Svedjehamn, Björköby
Fee: 120 €/person. Fee includes food at Norrskär or Mickelsörarna. Max. 10 persons/cruise.
Booking: Kvarkenturer +358 (0)50 355 3924
More information: Kvarkenturer
Archipelago Cruises with m/s Corina
M/s Corina will cruise in the Kvarken Archipelago this summer (2019) between July 6th and August 11th.
Departures on Tuesdays, Thursdays, Saturdays and Sundays from the World Heritage Gateway by the Replot Bridge at 2 pm. Back at 4 pm.
Fee: Adults 18 €, Retired 15 €, Children 4-12 y 10 €. Tickets sold at The World Heritage Gateway.
Cruises in the inner archipelago of Vaasa
Daily cruises in the Vaasa archipelago with m/s Tiira between June 20nd and August 9th.
During the cruise there will be a 1 h 15 min stop on the Island of Kuusisaari, where it is possible to enjoy a meal in Restaurant Janne´s Saloon.
Departure from: the Inner Port of Vaasa
Duration: Approximately 3 hours
Fee: 18 €/adult, 16 €/pensioner, 10 €/children under 12 yrs
For more information: Jannen Saluuna