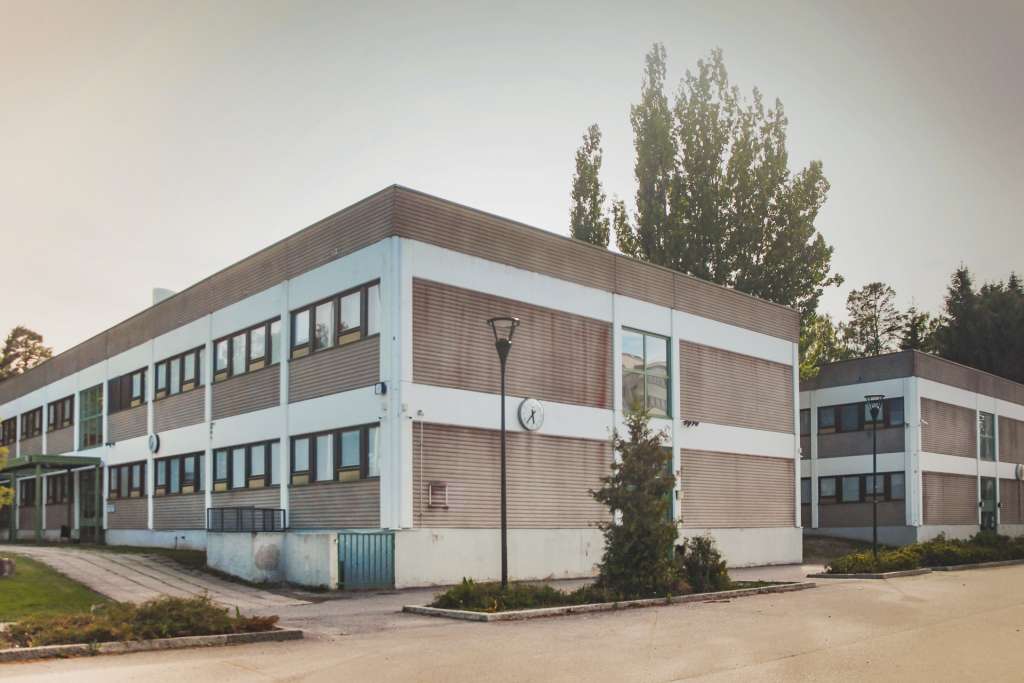 Suvilahden koulu - Suvilahti school
Suvilahti school is located close to beautiful forests and beside the sea. The Suvilahti community library is as well housed in the same building.
In addition to high standards of teaching, the school focuses on active teaching, hands on-methods and sports, cultivating a community atmosphere and strengthening social skills. Students at Suvilahti are as well encouraged to maintain high standards of behavior.
Bilingual and English education
The bilingual and the English education are special features of Suvilahti school.
In the large-scale bilingual education (English-Finnish line) the students study in English and in Finnish side by side. In first and second grade the students receive 80% of their lessons in English. Thereafter the amount of English shifts gradually to 40% by the sixth grade. The aim is that the students will be functionally bilingual both in Finnish and in English. More info about the Bilingual Line.
A new addition to our school is the English Line. At this line the students study more in English than on the Bilingual Line and the students do not need to have previous language skills in Finnish. More info about the English Line. 
Morning and afternoon care
First and second grade students are offered morning and afternoon care, Suvituuli. Suvituuli is open in the mornings 8.00-9.00 am and in the afternoons 12.00-16.00. Suvituuli is found in the school building.
Parents' association
Suvilahti school has an active parents' association SuLaVa, that was founded in 2008. The aims of the association are to strengthen and continue the co-operation between the school staff and the parents, also support homes and the school in the child's devolopment. All parents are more than welcome to join in SuLaVa activities!