The Huutoniemi hospital area is located in the eastern part of the city, at the inter-section of the Huutoniementie and Yhdystie roads. The area borders the Aalto-park residential area in the east. The Vaasa Central Hospital Psychiatric Unit, The Swedish Vocational School and two daycare centers are located in the area. Parking lots are also located on the western and eastern fringes. There are extensive green areas, divided by narrow roads. The hospital history of the area began in the 1920's and gives the area its distinct character. The various stages of development have created different layers in both the structures and surrounding green areas.
The cultural history still visible in the Huutoniemi Hospital Area is closely tied to the operation and development of the psychiatric hospital of the area. The first buildings were erected during the 1920's. The birch alley in front of main entrance of the 'old pavilion' was also planted at that time. There is no longer any thoroughfare through the alley, yet the alley itself still exists, albeit shorter than it originally was and sparse in places.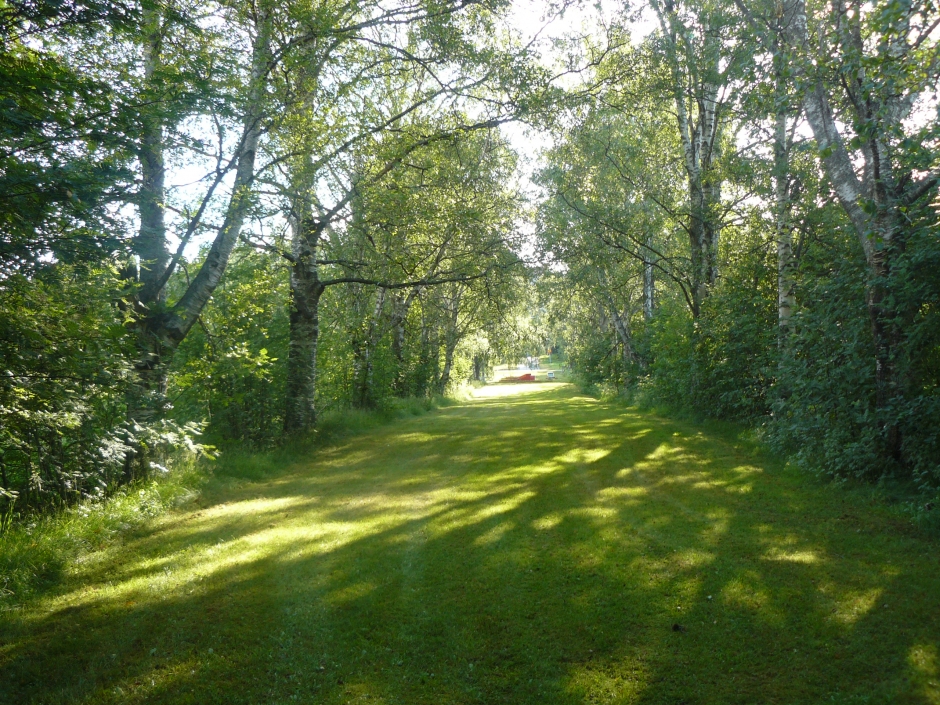 The hospital area has expanded and the amount of buildings continued to increase until the 1980's. Modifications and renovations have taken place since then, for example the building in the northwestern corner underwent construction of an additional wing. The surroundings of the Huutoniemi Hospital have also developed into a diverse and distinct area, offering a variety of interesting sites throughout the area.
When visiting the area, one can walk along the roads in and around the hospital area, while admiring the magnificent buildings and diverse woody plants. Movement on the roads is smooth, whether by foot or vehicle, without restriction. Agile people have the opportunity to seek out the long lost apple tree garden hidden among the dense forest behind the current daycare center. The pleasant pavilions offer enjoyable rest spots, but are unfortunately not easily accessible.
The Huutoniemi Hospital Area can be visited at any time of year. There is an abundance of vegetation to be admired throughout the seasons, especially during the whole growth period. In June, the beautiful, blossoming midland hawthorn can be admired at the entrance of the old pavilion. A number of various kinds of shrubs and bushes adorn the hospital area during summer, such as rhododendrons, Lewis's mock-oranges, lilacs and roses. In spring, the cherry trees blossom around the parlor, the yellow anemone and squills emit the same beauty on the lawns in the west. Another interesting marvel is the soft, furry leaves of the Wayfaring tree, found close to the chapel, along with the pair of old horse chestnut trees next to the pruned birch alley leading to the building in the northeast corner. There are a further 70 various species of woody plants in the area.