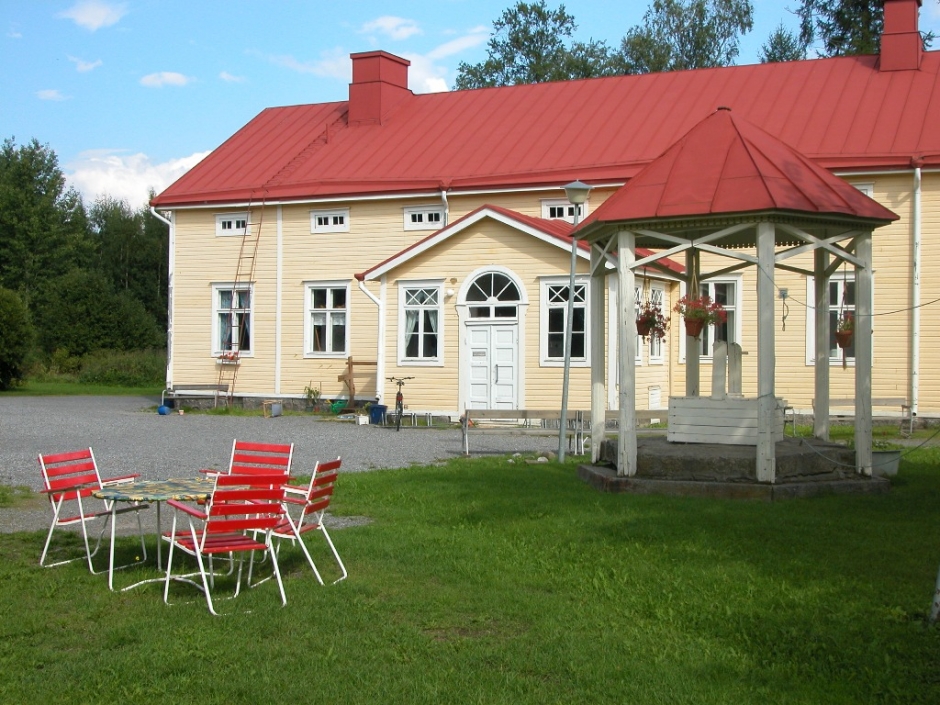 The Vanha Vaasa Rectory is located near the Alkula property, on the western side of the Kauppiaankatu street and north of the railroad. It is an old and recently restored yard with a contagious charm. Old buildings and a garden with apple trees and berry bushes occupy the area.
Queen Kristina donated the Kingsbarn Park (Kuninkaankartano) and Haaga estate, i.e. the Vanha Vaasa Rectory, to Vaasa in 1647. The bourgeoisie were given the opportunity to farm the lands of the estate. The building was constructed in the latter half of 1782. Additions were made to the main building in 1804 and the brick archive-building was constructed in the 20th century. The main building is constructed with empire style aesthetic, where the ancillary buildings reflect the traditional Ostrobothnian architectural style. The surrounding park and garden are a part of the valuable cultural history of the rectory area. The rectory was spared from the fire of 1852 and has been owned by the Vaasa parish since 1985, used mainly for club activities and informal gatherings. The building was renovated in 2009.
The buildings can be admired all year round, however the diverse flora in the garden only show their true beauty during summer months.