Öjberget is located approximately 10 kilometers south of the city centre, in Sundom. It is part of a high forest ridge surrounded by vast farmlands. Typical plants thriving in the area are pine trees and lingonberries. The area is roughly 270 hectares large and to the south is a meteor crater that forms the foundations for Söderfjärden. The downhill skiing slope and trails are in frequent use during the winter, which transform into hiking or jogging trails during the summer. An observation tower is located at the top and along the hiking trail is the only stone-age archeological find in the region.
Öjberget is predominantly a coniferous forest area, which is reflected in the nesting bird population of the area. The hazel grouse, black woodpecker, European robin, crested tit and Eurasian jay are among the species nesting here. Throughout spring evenings, a number of different species of owls hooting in the tree tops can be heard throughout the Öjberget forests. During particular years when the forests have been ridden with rodents, the Eurasian eagle-owl, Tengmalm's owl, long-eared owl and Eurasian pygmy-owl can be heard at night in the forests surrounding Öjberget.
The owls hoot most actively from February to April. The Eurasian pygmy-owl and Eurasian eagle-owl start hooting early at dusk, a perfect time for owl-excursions. As darkness falls over the landscape, the Tengmalm's owl and long-eared owl join in. By climbing up in the observation tower in spring, migrating birds arriving from wintering can be witnessed. This same location can be also used during autumn as the birds once again head south.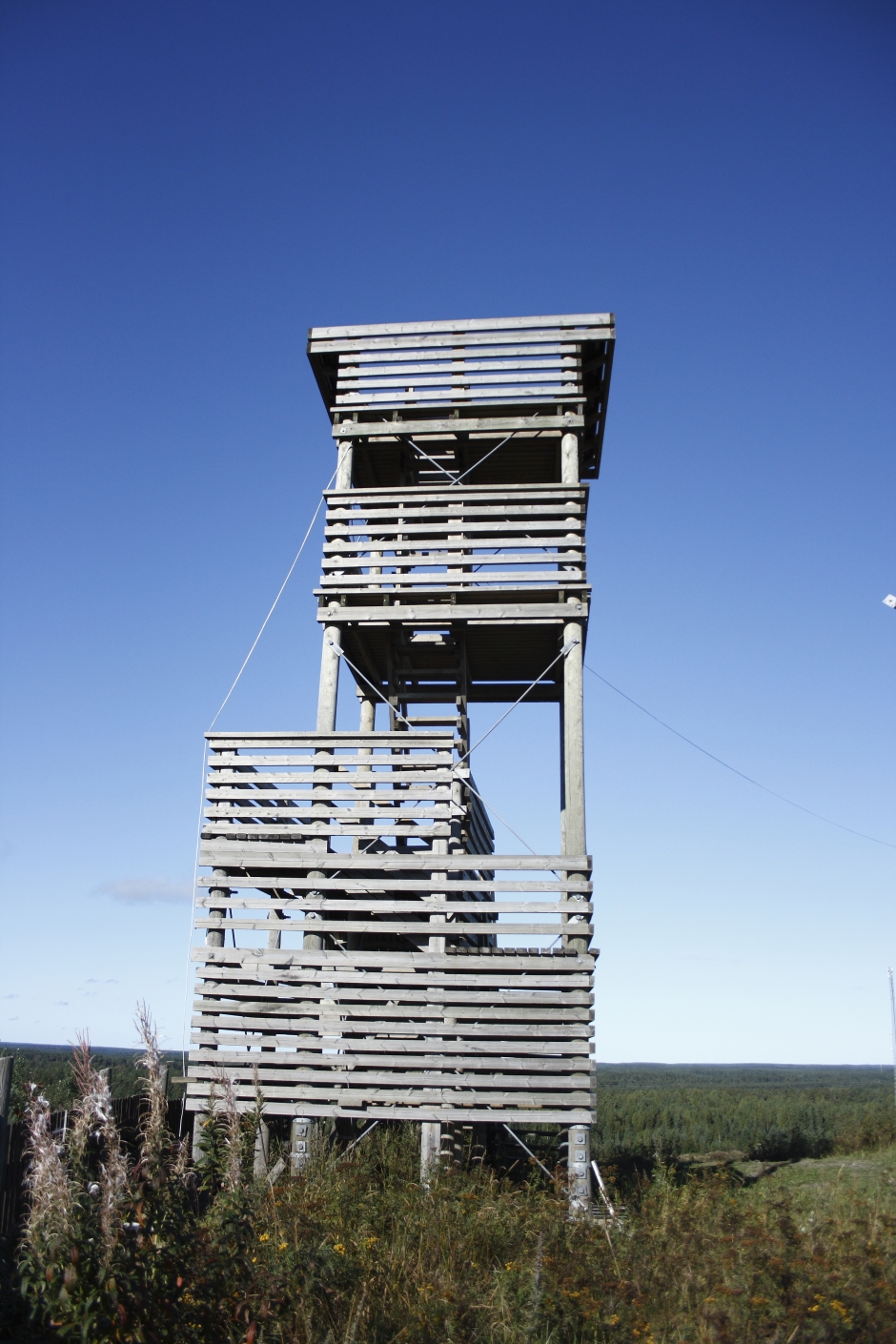 Sundom village, sights