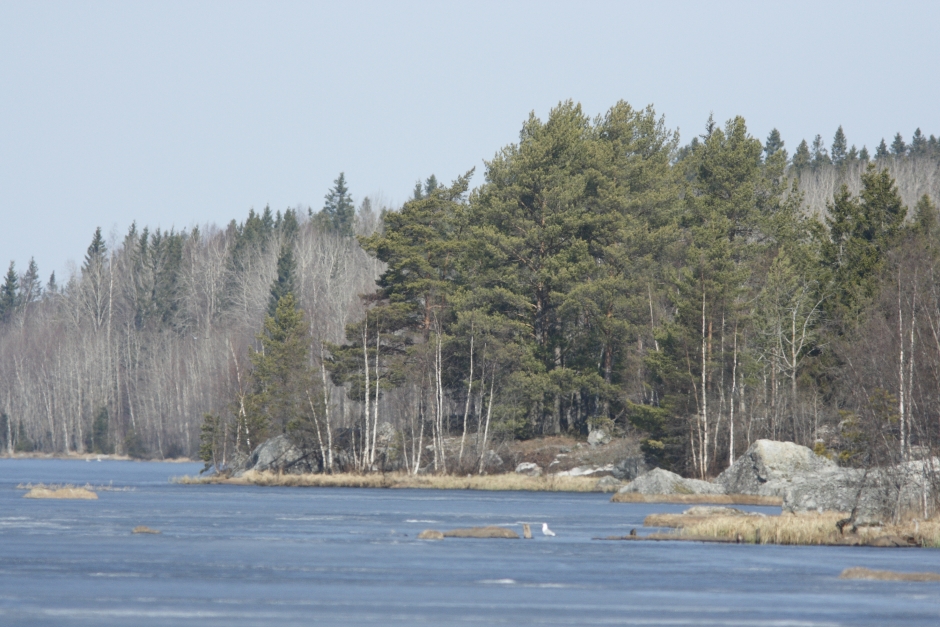 The Pilvilampi recreational area is located approximately nine kilometers east of the city centre. It makes up a proportion of an elongated ridge, of which includes Höstvesi and continues north of Vaasa. The recreational area itself covers an area of roughly 800 hectares. In the winter, the area is ridden with marked cross-country ski trails, which in summer are transformed into bicycle and hiking paths. The environment consists mostly of boulders and rough terrain. The forest is, for the most part, old-growth with aged spruce copses. However, younger coniferous forest also grows in the area. In addition to spruce trees, the area is also characterized by other nature characteristics, such as lily of the valley covering the valley floor, growing possibly in extensive colonies.
Waterfowl nesting in the area include the common goldeneye, tufted duck, mallard, common sandpiper and common gull. There have also been observations of black-throated loon and horned grebe during 2005 and 2008.
The forests surrounding Pilvilampi provide a habitat for coniferous forest birds. The large, continuous forest area guarantees a peaceful breeding environment. Nesting bird in Pilvilampi include the hazel grouse, black grouse, Eurasian pygmy owl, black woodpecker, tree pipit, winter wren, dunnock, European robin, common blackbird, song thrush, wood warbler, chiffchaff, goldcrest, long-tailed tit, willow tit, crested tit and Eurasian treecreeper.
Pilvilampi is suitable for excursions and visitors all year round. There is a well established and maintained network of trails and rest areas, where it is possible to build campfires. Already in March the drumming of the woodpecker, the faint song of the Eurasian treecreeper and the jaunty call of tits can all be heard throughout the forest, creating the essence of the areas unique and birdlife rich ambience. Late in the evening from May to June, the woods are filled with mating calls of the common blackbird, song thrush and European robin. In autumn, with luck, the Eurasian pygmy-owl or the long-tailed tit can be observed.