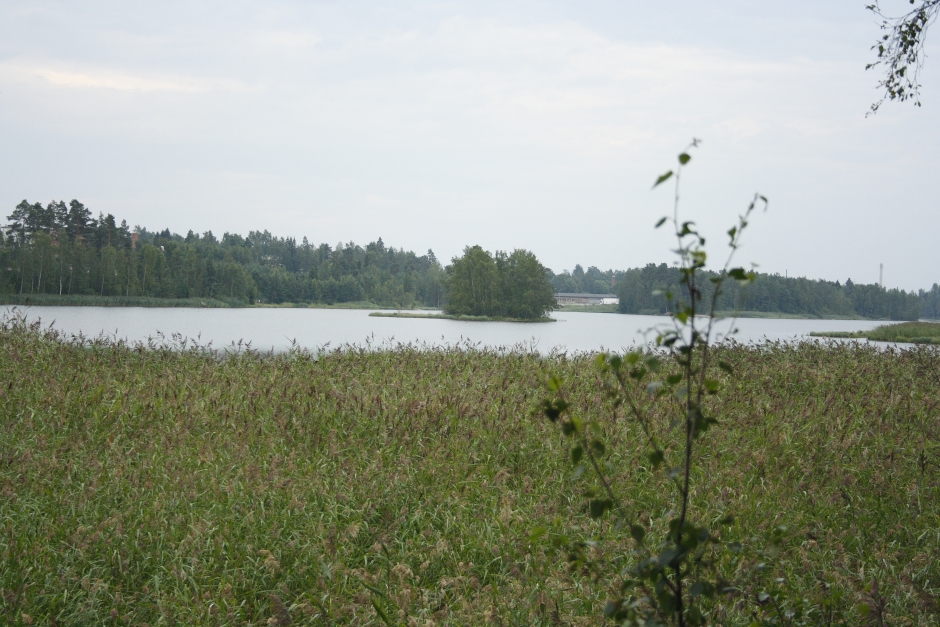 The Pukinjärvi-lake is located some five kilometers north of the city centre, in the Onkilahti-Pukinjärvi valley. The lake is long, narrow and covers an area of roughly 34 hectares. Residential areas occupy the western side of the lake, with industrial areas and the Metsäkallio exercise trails in the east, where one can jog or ski depending on the season. The area north of Pukinjärvi is untouched forest landscape where specific plants thrive, such as twinflower and Arctic star flower.
Despite increased acidity in the lake, there is a decent amount of water fowl and waders present in the area. Birdlife is plentiful in the surrounding forests and unbuilt areas. A total of 89 nesting bird species were observed in the area during 2005 through to 2008.
The most abundant species of waterfowl are common goldeneye, mallard and common teal. The black-throated loon, usually nesting in meager waters, has also been observed nesting by the lake during several seasons. Nesting waders include the common redshank, wood sandpiper, common sandpiper and northern lapwing. During morning hours in spring, common cranes and whooper swans can possibly be spotted. Nesting in the reed beds are sedge and Eurasian reed warblers.
The best place to become acquainted with the coniferous forest bird species around Pukinjärvi is in the forests which lie north of the lake, where one can spot species such as the Eurasian jay, spotted nutcracker and common raven. In addition to these, the Eurasian wryneck, willow tit and crested tit also nest in the area. On the western side of the lake, bird species of deciduous forests can be found, such as the garden warbler, blackcap, long-tailed tit and wood warbler.
The best time of year for observing birdlife by the Pukinjärvi-lake is in May to June.