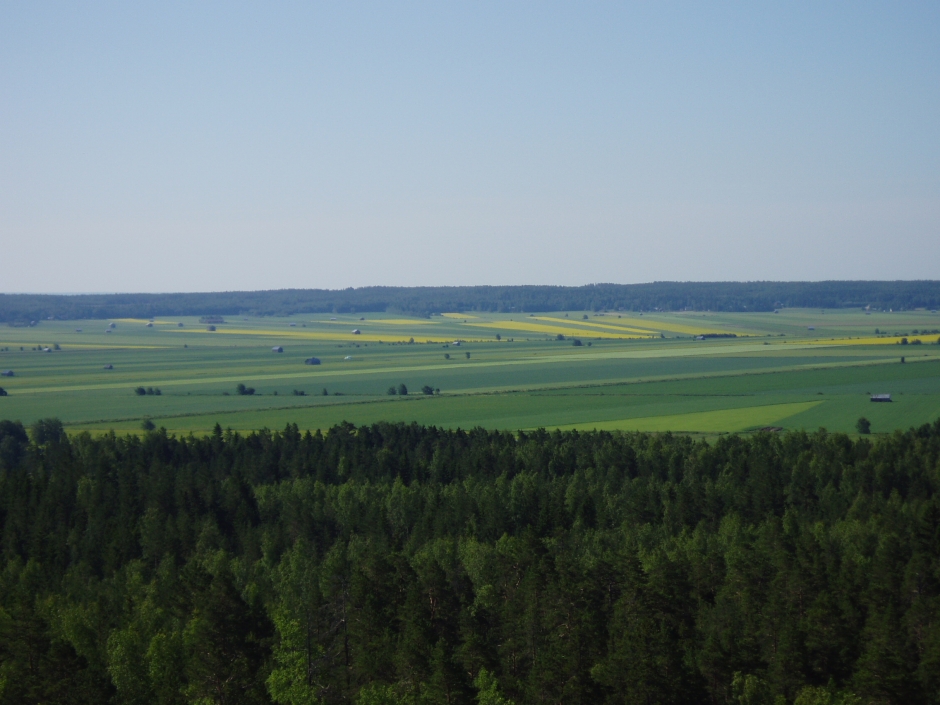 Söderfjärden, a meteor crater valley, is located approximately 10 kilometers south of the city centre. It is a vast, circular valley area, partially located in the municipality of Korsholm and was formed roughly 520 million years ago, when a celestial body impacted the area. The meteor created a large circular crater with a diameter of stretching over five kilometers. Plants found here include meadowsweet and fireweed, which light up the ditch edges with their pink-red colors when they blossom in July and August. The Sundom village is located north of the Söderfjärden farmlands. The Meteoria Visitation Center, with an exhibition on the unique history of this landscape and surrounding nature, is located in the middle of Söderfjärden. There is also an observation tower and parking lot. Five additional parking spots for bird watchers can be found on Söderfjärden roadsides.
The fields are kept dry by pumping through the operation of a pumping station in Munsmo, which is in the vicinity of an observation tower, parking lot and hiking trail. The older pumping station has been converted into a museum, exhibiting the draining of the fields. The new pumping station also presents information, containing paintings that depict the development of this unique place.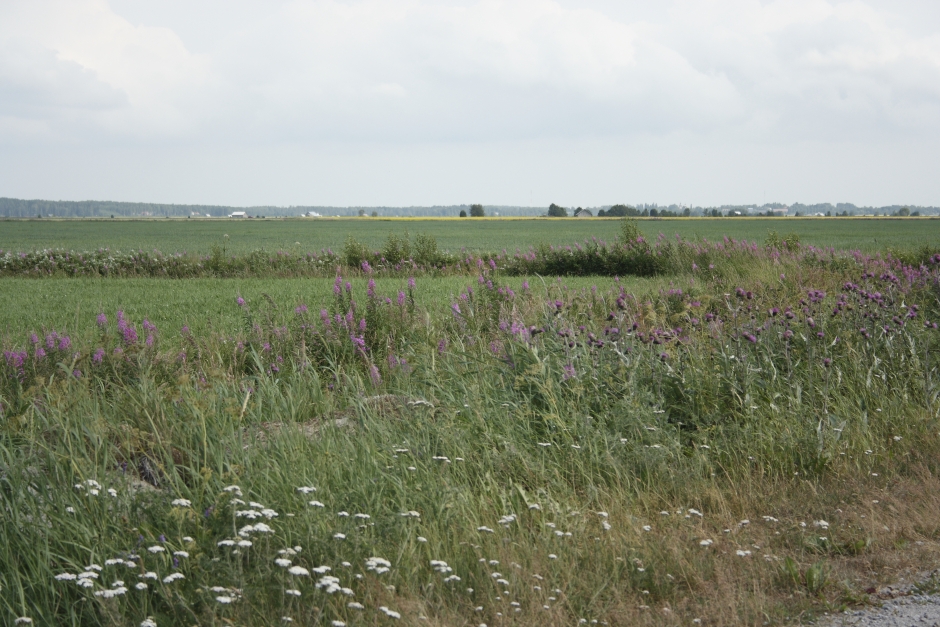 Söderfjärden is a well-known and internationally recognized staging area for common cranes during their spring and autumn migrating periods. Söderfjärden is where the greatest number of cranes gathers in the whole of Finland, with numbers totaling over 7000 in autumn. In addition to cranes, the fields also attract the graylag goose, bean goose, whooper swan, waterfowl, raptors, waders, pigeons and sparrows.
The nesting avifauna of Söderfjärden consists of species inhabiting agricultural environments. Common nesters in the area include the Eurasian curlew, northern lapwing, lark and whinchat. Sparsely occurring species are, for example, the grey partridge and ortolan bunting.
The most ideal time of year for bird watching is during spring, from late March through to May. During autumn, a visit in September to see the cranes is well worth the effort.
More information about Meteoria
http://www.meteoria.fi/?lang=3
Sundom village, Söderfjärden