Parus cristatus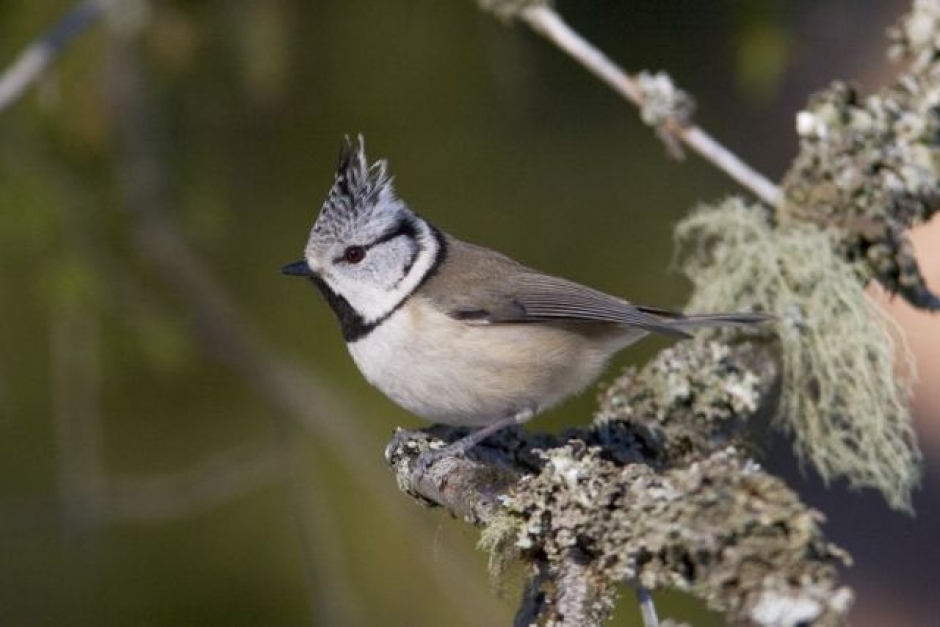 General information. The crested tit is a characteristic species of Finland's coniferous forests. The largest populations in the distribution area can be found in the southern parts of the country. During recent years, the annual nesting population has increased to an extent. Milder winters, caused by climate change, are considered to be a contributing factor.
Length 13 cm
Nests in rotten birch tree stumps, woodpecker holes or nesting boxes
Sedentary species
Feeds on insects and seeds, and also visits feeding tables
Habitat. The crested tit prefers varied coniferous forests with, besides remnants, young spruce trees, and juniper and birch saplings. Similar to other tits, the crested tit is a cavity nester. During April and May, it excavates a nesting hole in a dead deciduous tree and fledglings can be spotted in the terrain from early June.
Distribution in Vaasa. The crested tit was observed in about 120 survey blocks in Vaasa during the nesting season in April and May. The species occurs mainly in uniform coniferous forests bordering built-up areas of the city. The species is absent from the city centre and the vast farmlands in Sundom. It can be most easily spotted in Öjen, Öjberget and in the forests in Kronvik and by Pilvilampi.