Emberiza citrinella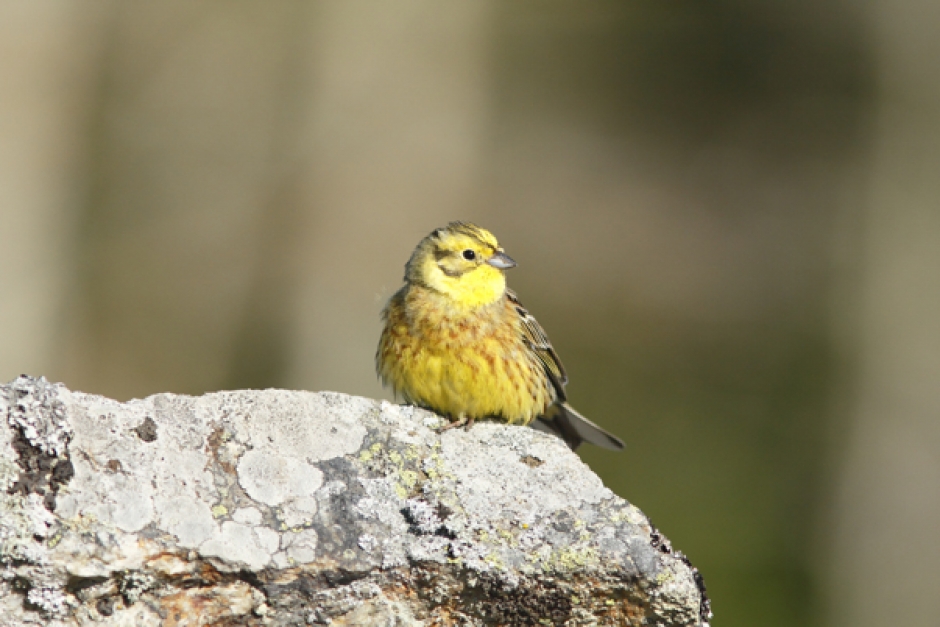 General information. The yellowhammer is currently a common and relatively plentiful nesting species throughout Finland. Populations have, however, decreased by roughly 15% over the past 20 years. The decline has been even greater in the other Nordic countries, such as in Sweden and Norway.
Length 17 cm
Nests on the ground, at the edge of a ditch, in a tussock or similar characteristic locations
Partially migratory species. A proportion of yellowhammers migrate south, within Europe
Feeds on insects and seeds from grass plants
Habitat. The yellowhammer nests in diverse range of open and partially open biotopes. The central axis of its territory can be found in a forest clearing, marginal land or sunny forest edge. The species is found to only avoid the most gloomy, uniform forest areas. It is a well known guest in Vaasa, not only in nature but also in the urban landscape, such as in detached housing areas.
Distribution in Vaasa. The yellowhammer is a common bird species in Vaasa, nesting in a variety of habitats. It has been observed during nesting season in approximately 190 survey blocks. It occurs only sporadically in the archipelago.