Aegithalos caudatus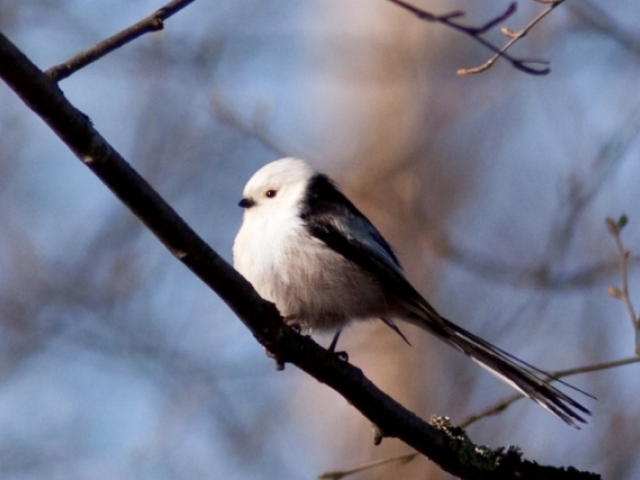 General information. The long-tailed tit is a small, lightly colored, lively passerine from the eastern Taiga forest belt. Nesting populations in Finland have always been relatively small. During autumn the long-tailed tit immigrates to new nesting locations from the east, where the migrating birds can be seen in large flocks.
Length 15 cm
Builds a spherical nest, usually in a birch or pine tree
Partially migratory species. Migrates south during winter. Has been known to migrate during autumn to the country en masse from the east.
Feeds on insects, seeds and spiders
Habitat. The long-tailed tit nests in deciduous forests nearby damp areas such as open water or moorlands. A skilled nest-builder, it makes a spherical nest usually in a birch tree. The closed nest has just one opening, through which the tit feeds its young.
Distribution in Vaasa. The long tailed tit nests extremely sparsely in the area and only around ten territories were found in total during the survey. The landscape structure was very much the same in all of the aforementioned instances. The long tailed tit was found in valleys and deciduous forests, near damp areas, such environmental conditions that are found in the valley around Onkilahti-Pukinjärvi and the young birch forests along the shores of the Eteläinen Kaupunginselkä-bay.