Larus ridibundus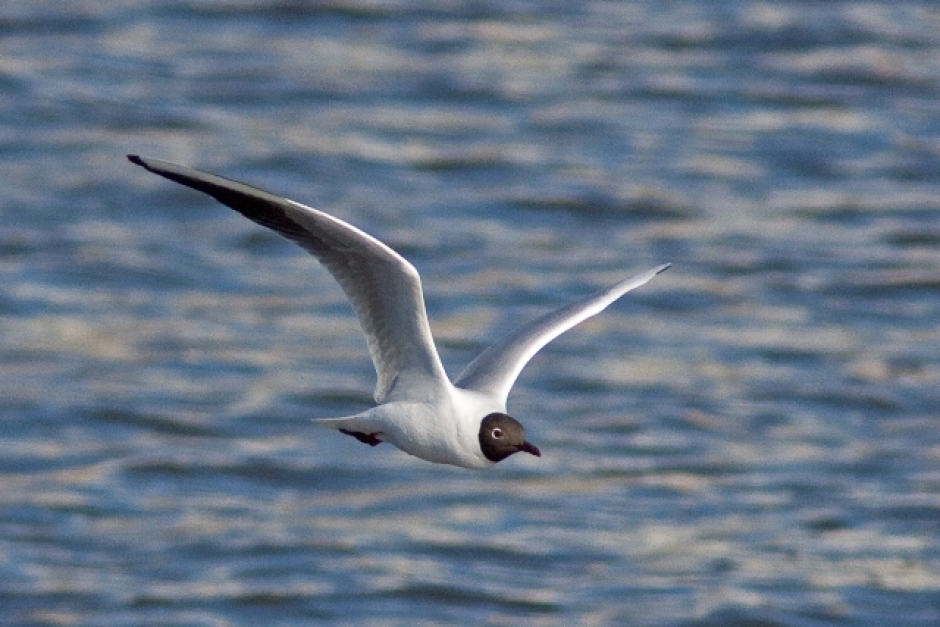 General information. The black-headed gull is a recent addition to Finland's nesting bird population. The first nesting was confirmed in Helsinki in 1864 after which the species has spread and rapidly multiplied. The population stabilized in the 1970's, after which local nesting populations have decreased in many places. The black-headed gull is classified as a near threatened species according to Finland's threat classification system.
Length 34-38 cm
Nests on the ground
Winters in western Europe
Feeds on insects, grain, earth worms, fish
Habitat. The black-headed gull has traditionally been nesting around inland lakes near the coast. As the population increased it also spread to the archipelago. The black-headed gull typically nests on skerries in large colonies. The largest colonies in Vaasa during recent years have contained several hundred pairs.
Distribution in Vaasa. Black-headed gull colonies are concentrated to the outer and inner archipelago. However, select pairs may be found nesting inland, for example around the Pukinjärvi lake.