Anas clypeata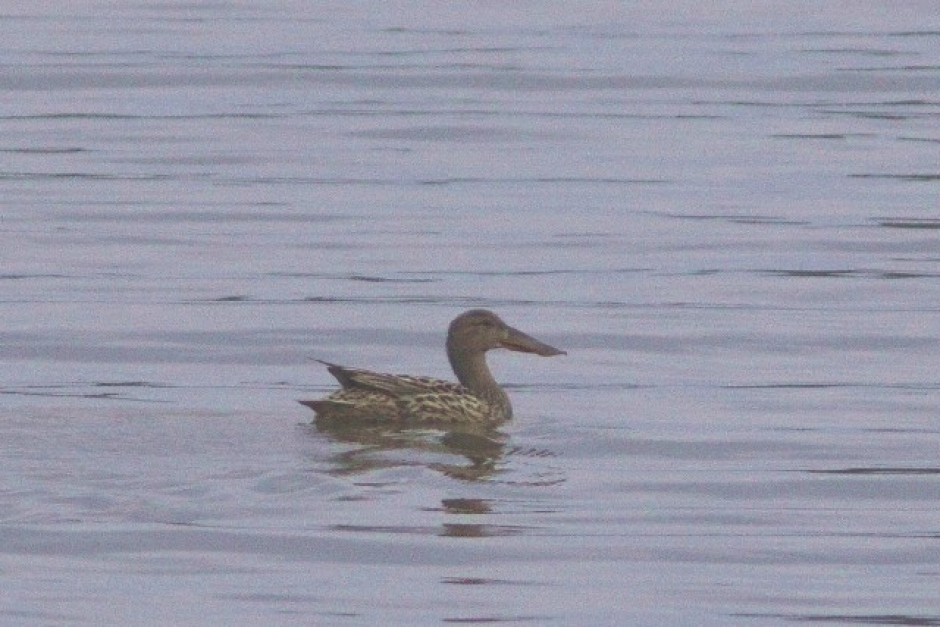 General information. The northern shoveler is a common and widespread aquatic bird. It nests in the archipelago, in sea bays but particularly around lush inland lakes. Its distribution is concentrated to the south-western parts of Finland and the largest populations are found southwest of the Pori-Hamina line. Nesting is rare north of the bight of the Gulf of Bothnia.
Length 44-54 cm
Nests on the ground under vegetation cover
Migrates to western and southern Europe and Africa for winter
Feeds on mollusks, crustacean, water plants and mushrooms
Habitat. The northern shoveler nests in lush sea bays and inland bird sanctuaries. It is absent from lakes in barren backwoods. The reason for its limited range of habitats is its diet. The northern shoveler feeds on aquatic invertebrates and plant material which can only be found in enough quantities in select locations.
Distribution in Vaasa. The northern shoveler is a rare nester in Vaasa. Nesting has only been confirmed in about ten survey blocks located in the treeless, grass-dominated outer archipelago. In the Torgrund bird survey, conducted in 1990, only 18 pairs of northern shovelers were observed. During spring, the northern shoveler may be observed along city waterfront areas, most likely in the Sundominlahti-bay.